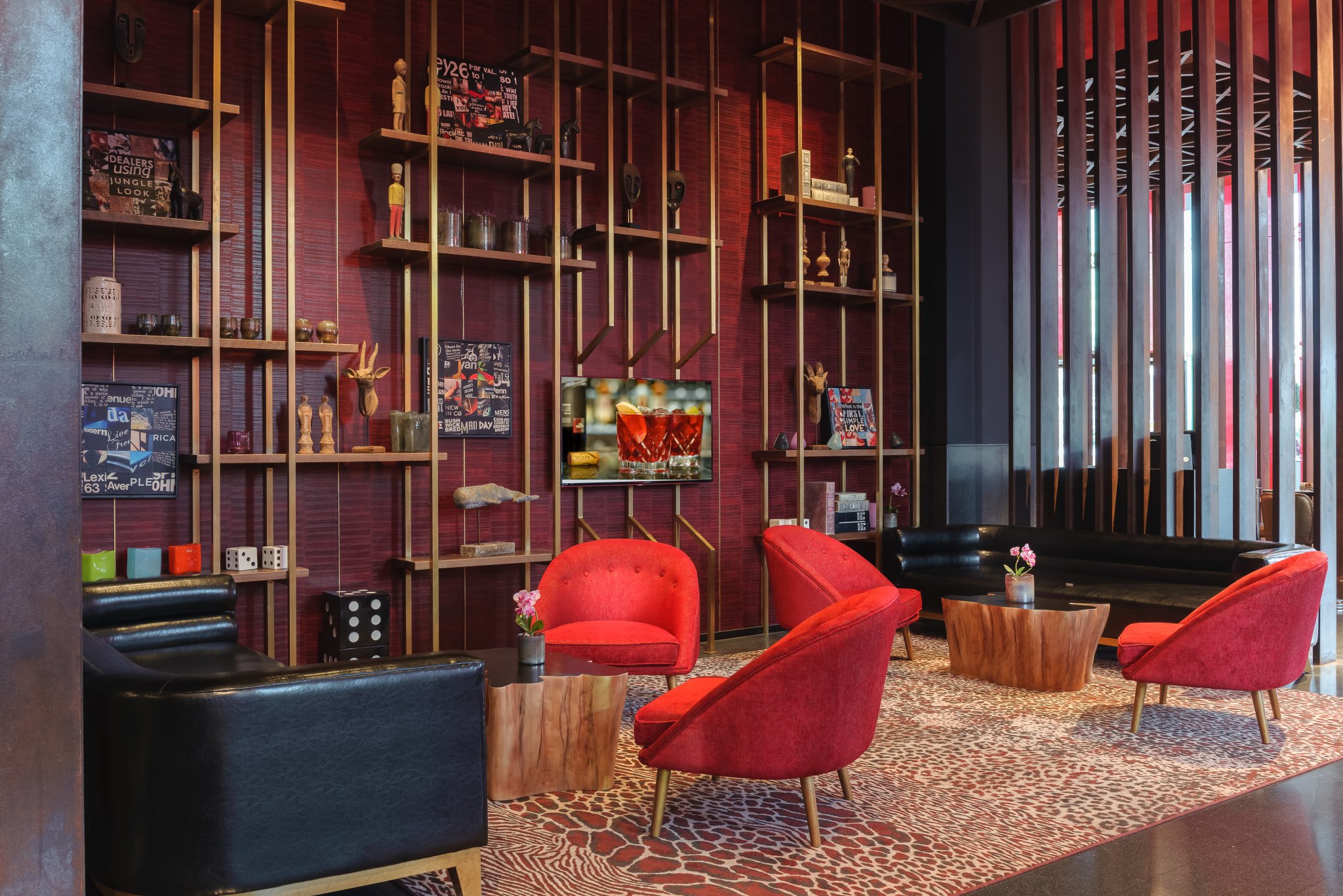 Good to Know
Check-in:
Sun - Fri: 3:00 pm Sat and Jewish Holidays: 6:00 pm
Check-out:
Sun - Fri: 12:00 noon Sat and Jewish Holidays: 4:00 pm
Services & Activities
Breakfast buffet:

Sun - Thu: 6:30 am - 10:30 am
Fri : 7:00 am - 11:00 am
Sat: 7:00 am - 12:00 noon

Restaurant

Sun - Thu: 12:00 noon - 5:00 pm

Bar
Room service

12:00 noon - 10:00 pm Daily

VIP service

Wake-up call

Ironing service

Beach shuttle

Gordon Beach Sun-Fri: 11:00 am, 1:00 pm Sat: 12:30 pm

Laundry service
Business lounge

Vending machine

Meeting rooms
EXPLORE NYX Hotel Tel Aviv
Transportation
Tel Aviv-HaHagana Station - Israel Railways
1.3 km
Ben Gurion International Airport
25.0 km
Highlights
Rothschild Boulevard
1.0 km
Azrieli Shopping Centre
2.0 km
Tel Aviv Museum of Art
2.0 km
Restaurants and Bars
NYX Tel Aviv guests don't have to go far to enjoy delicious food. The hotel serves rich breakfasts, has a cocktail bar and is also home to one of the best burger joints in Tel Aviv. Expect great tastes, surprising menus and unique design during your stay at NYX Tel Aviv.
Breakfast
The breakfast buffet is served every morning. Have your coffee and eggs just the way you like them, as well as a wide array of pastries, salads, cheeses, and fish. The restaurant staff uses plenty of seasonal produce, for this reason, the menu varies throughout the year.