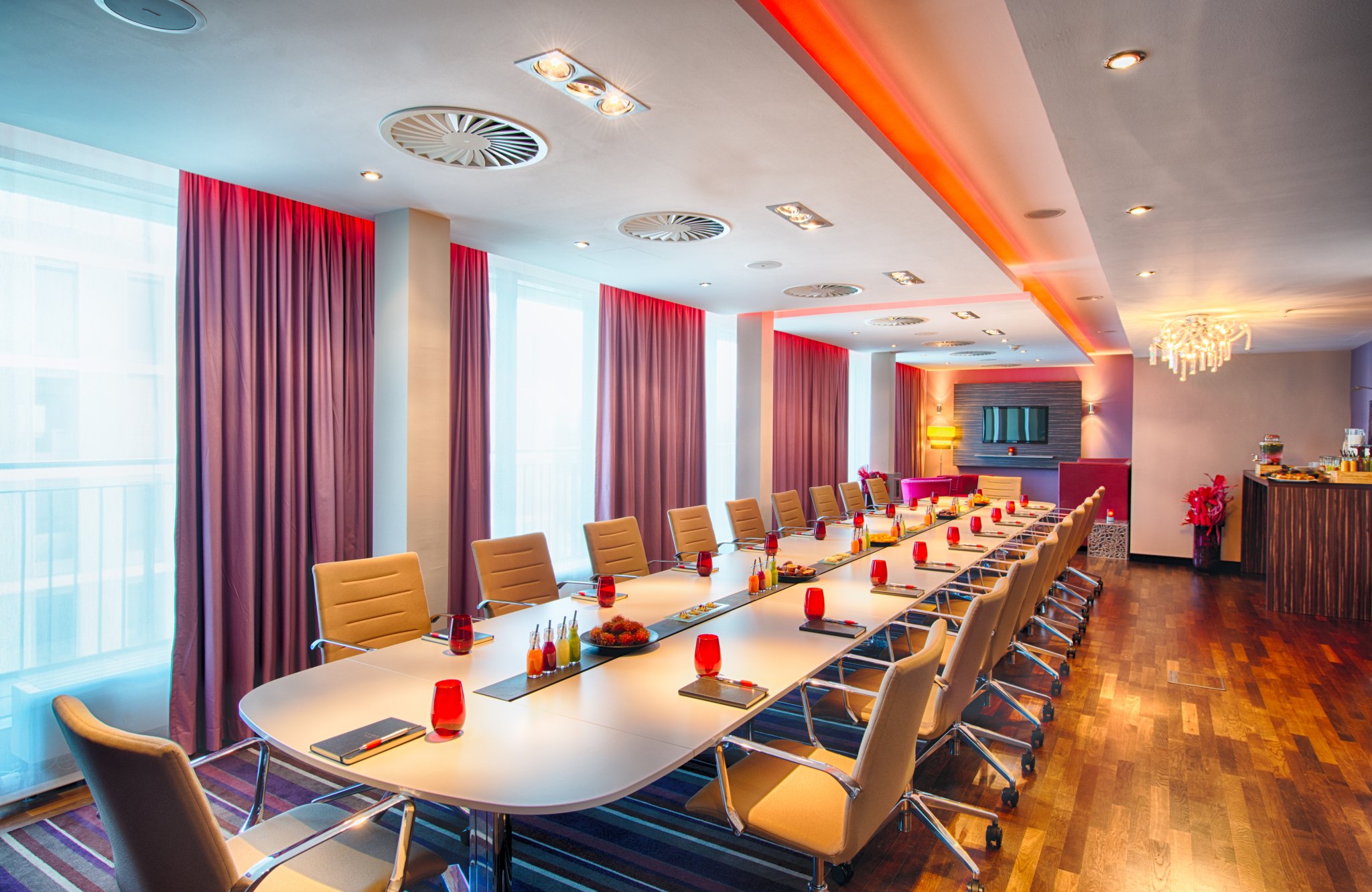 Meetings & Events
Inspired by our guests to create values and customer satisfaction
World of Meetings with Leonardo Hotels
A perfect skydive and a perfect event have one thing in common: outstanding teamwork! A professional team, in any situation and at any time. Make us part of your team to ensure your success!
With 229+ hotels in Europe and Israel, Leonardo Hotels provides everything you need for your event: hotels in attractive destinations, plenty of space for all kinds of events and focused work, individual service and optimum value for money in all categories.
Leonardo Hotels in Central Europe* offers you creative and individual concepts for your meetings and events.
*Germany, Spain, Italy, Poland, Switzerland, Hungary, Czech Republic and Romania
MeetNow: Hybrid & virtual solutions for your event
We can provide you a wide range of hybrid and virtual solutions. From professional video conferences for smaller groups to live webcasts in a professional studio for hundreds of participants.
Stay connected - and use the advantages of personal as well as virtual interaction - safely and with maximum flexibility with Leonardo Hotels!

We provide professional support for your event planning and individual implementation of your wishes and needs, ensuring that everything runs perfectly.
Read more about MeetNow - Hybrid & virtual solutions for your event.
Always well informed – you can find current meeting offers and useful information here.
Offers and cooperations of Leonardo Hotels in Germany
Travel 100% climate neutral to your event!
Benefit from the cooperation between Leonardo Hotels and Deutsche Bahn now!
You and your event visitors can take advantage of 100% CO2-free travel to all your events in Leonardo Hotels. You can use all long-distance and regional trains in Germany and travel with 100% renewable energy
More information about – Leonardo Hotels DB Event Ticket.
Booking a meeting room is easy with us.
We offer two convenient ways:
Contact us and get your quote - You can fill in your meeting details in the form below, and our team will get back to you promptly.
Book online (NEW!) - You can take advantage of our new feature to book selected meeting rooms in Europe directly online. For that, simply click "Book now" on the meeting options in the hotel page under Meetings & Events section, next to the meeting room you'd like to book.
Start Planning Your Meeting!