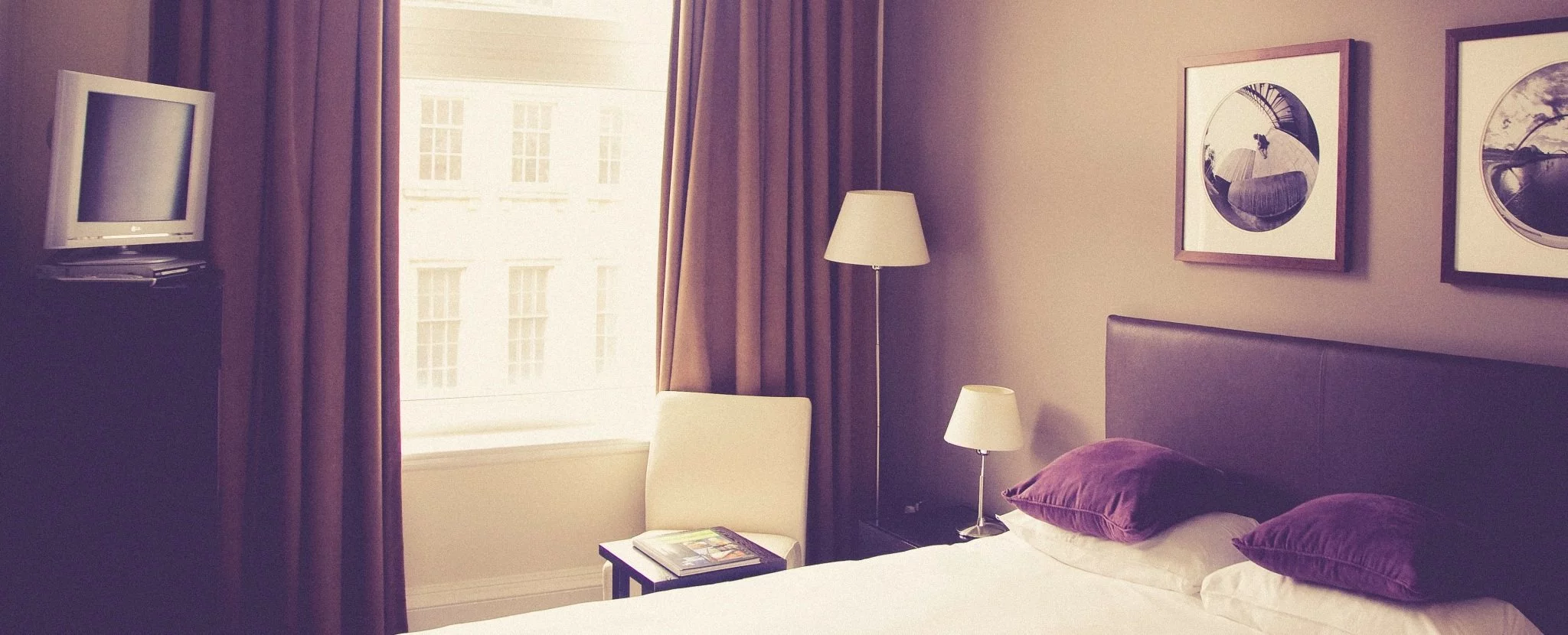 Imprint
This website is operated by
Sunflower Management GmbH & Co. KG
Landsberger Allee 117A
10407 Berlin

Company registration:
Registered Office: Berlin
Amtsgericht Berlin-Charlottenburg
HRA 38202 B
UST ID: DE 250 42 1966

General partner:
Rennes Hotel Management GmbH
Landsberger Allee 117A
10407 Berlin

Registered Office: Berlin
Amtsgericht Berlin-Charlottenburg
HRB 98823 B
UST ID: DE 250 42 1966

Managing Directors:
Mr. Daniel Roger,
Mr. Yoram Biton

Contact information:
Tel.: +49 (0) 30 - 688 322 0
Fax: +49 (0) 30 - 688 322 112
info@leonardo-hotels.com
In view of the present situation, please note that the opening times may be subject to change.

Online Dispute Resolution:
The EU Commission provides the possibility for an Online Dispute Resolution under the following link http://ec.europa.eu/consumers/odr.

In case of dissent, we are eager to find a mutual solution with our guests. Furthermore, we are neither bound by law nor willing to participate in Alternative Dispute Resolution proceedings.


Liability disclaimer

1. Content
Sunflower Management GmbH & Co. KG accepts no liability for the topicality, accuracy, completeness or quality of the information and materials provided that there is no provable culpable intent or gross negligence on the part of the company. This applies to all liability claims against Sunflower Management GmbH & Co. KG in respect of material or immaterial damage caused by the use of the information and materials on its website. All offers are informal and non-binding.

2. References and links
Sunflower Management GmbH & Co. KG is not responsible for the content of any external site linked to directly or indirectly from its website. For this reason, Sunflower Management GmbH & Co. KG expressly distances itself from all such materials and accepts no liability. unless Sunflower Management GmbH & Co. KG has full knowledge of the illegal content and it would be technically possible and reasonable to expect it to prevent use in the case of illegal content.

3. Copyright
The layout of the website, together with the diagrams, images and logos used and the collection of individual contributions, are protected by copyright. Any reproduction or use of objects, such as diagrams, images or texts, in other electronic or printed publications is not permitted without the prior consent of Sunflower Management GmbH & Co. KG.

4. Hotel operating companies
On this website you can book hotel rooms and other services. The booking is made directly between you and the respective hotel operating company. An overview of the hotels and operating companies can be found here.
| | |
| --- | --- |
| Austria | |
| Leonardo Boutique Hotel Linz City Center | Leonardo Hotels Austria Opco GmbH |
| Leonardo Boutique Hotel Salzburg Gablerbräu | Leonardo Hotels Austria Opco GmbH |
| Leonardo Hotel Salzburg Airport | Leonardo Hotels Austria Opco GmbH |
| Leonardo Hotel Salzburg City Center | Leonardo Hotels Austria Opco GmbH |
| Leonardo Hotel Vienna | Sunflower Management GmbH & Co KG |
| Leonardo Hotel Vienna Hauptbahnhof | Leonardo Hotels Austria Opco GmbH |
| Leonardo Hotel Vienna Otto-Wagner | Leonardo Graumanngasse Wien GmbH |
| Leonardo Hotel Vienna Schönbrunn | Leonardo Hotels Austria Opco GmbH |
| Belgium | |
| Leonardo Hotel Antwerpen | Fattal Hotels Management (Belgium) |
| Leonardo Hotel Antwerp the Plaza | Fattal Hotels Management (Belgium) N.V. |
| Cyprus | |
| Leonardo Cypria Bay | Fattal Hotel Management Cyprus LTD |
| Leonardo Laura Beach & Splash Resort | Fattal Hotel Management Cyprus LTD |
| Leonardo Plaza Cypria Maris Beach Hotel & Spa | Fattal Hotel Management Cyprus LTD |
| Leonardo Crystal Cove Hotel & Spa by the Sea - Adults Only | CRYSTAL COVE MANAGEMENT LTD |
| Chzech Republic | |
| NYX Hotel Prague | Fattal Leonardo Prague s.r.o |
| Germany | |
| Leonardo Hotel Aachen | Sunflower Management GmbH & Co KG |
| Leonardo Augsburg | Sunflower Management GmbH & Co KG |
| Leonardo Hotel Bad Kreuznach | Nahetal Business-Hotelgesellschaft mbH & Co. KG |
| Leonardo Royal Hotel Baden-Baden | Sunflower Management GmbH & Co KG |
| Hotel Berlin Köpenick by Leonardo Hotels | Blitz F23-962 GmbH & Co. KG |
| Leonardo Hotel Royal Berlin Alexanderplatz | Sunflower Management GmbH & Co KG |
| Leonardo Hotel Berlin Mitte | Sunflower Management GmbH & Co KG |
| Leonardo Hotel Berlin | Sunflower Management GmbH & Co KG |
| Leonardo Boutique Hotel Berlin City South | Sunflower Management GmbH & Co KG |
| Leonardo Hotel Berlin KU´DAMM | Hotel California GmbH |
| Leonardo Royal Hotel Cologne Bonn Airport | Sunflower Management GmbH & Co KG |
| Leonardo Royal Hotel Köln Am Stadtwald | Sunflower Management GmbH & Co KG |
| Leonardo Hotel Köln | Sunflower Management GmbH & Co KG |
| Leonardo Hotel Köln Bonn Airport | Sunflower Management GmbH & Co KG |
| Leonardo Hotel Dortmund | Sunflower Management GmbH & Co KG |
| Leonardo Hotel Dresden Altstadt | Sunflower Management GmbH & Co KG |
| Leonardo Royal Hotel Düsseldorf Königsallee | Sunflower Management GmbH & Co KG |
| Leonardo Boutique Hotel Düsseldorf | Sunflower Management GmbH & Co.KG |
| Leonardo Hotel Düsseldorf City Center | Sunflower Management GmbH & Co KG |
| Leonardo Hotel Düsseldorf Airport-Ratingen | Sunflower Management GmbH & Co KG |
| Leonardo Royal Hotel Frankfurt | Sunflower Management GmbH & Co KG |
| Leonardo Hotel Frankfurt City Center | Sunflower Management GmbH & Co KG |
| Leonardo Hotel Frankfurt City South | Sunflower Management GmbH & Co KG |
| Leonardo Hotel Offenbach Frankfurt | Sunflower Management GmbH & Co KG |
| Leonardo Hotel Eschborn Frankfurt | Sunflower Management GmbH & Co KG |
| Leonardo Hotel Hamburg City North | Sunflower Management GmbH & Co KG |
| Leonardo Hotel Hamburg Elbbrücken | Sunflower Management GmbH & Co KG |
| Leonardo Hotel Hamburg-Stillhorn | Sunflower Management GmbH & Co KG |
| Leonardo Hotel Hamburg Airport | Sunflower Management GmbH & Co KG |
| Leonardo Inn Hotel Hamburg Airport | Sunflower Management GmbH & Co KG |
| Leonardo Hotel Hamburg Altona | Sunflower Management GmbH & Co KG |
| NYX Hotel Hamburg | Sunflower Management GmbH & Co KG |
| Leonardo Hotel Hannover | Sunflower Management GmbH & Co KG |
| Leonardo Hotel Hannover Airport | Sunflower Management GmbH & Co KG |
| Leonardo Hotel Heidelberg City Center | Sunflower Management GmbH & Co KG |
| Leonardo Hotel Heidelberg | Sunflower Management GmbH & Co KG |
| Leonardo Hotel Heidelberg-Walldorf | Sunflower Management GmbH & Co KG |
| Leonardo Hotel Karlsruhe | Sunflower Management GmbH & Co KG |
| Leonardo Royal Hotel Mannheim | Sunflower Management GmbH & Co KG |
| NYX Hotel Mannheim | Sunflower Management GmbH & Co KG |
| Leonardo Hotel Mannheim City Center | Sunflower Management GmbH & Co KG |
| Leonardo Hotel Mannheim-Ladenburg | Sunflower Management GmbH & Co KG |
| Leonardo Hotel Mönchengladbach | Sunflower Management GmbH & Co KG |
| Leonardo Royal Hotel Munich | Sunflower Management GmbH & Co KG |
| NYX Hotel Munich | Sunflower Management GmbH & Co KG |
| Leonardo Boutique Hotel Munich | Sunflower Management GmbH & Co KG |
| Leonardo Hotel Munich City Olympiapark | Piettal Operation GmbH |
| Leonardo Hotel Munich Arabellapark | Queens Moat Houses Hotel GmbH |
| Leonardo Hotel München City Center | Piettal Operation GmbH |
| Leonardo Hotel Munich City East | Sunflower Management GmbH & Co KG |
| Leonardo Hotel Munich City South | Sunflower Management GmbH & Co KG |
| Leonardo Hotel Munich City North | Piettal Operation GmbH |
| Leonardo Hotel München City West | Sunflower Management GmbH & Co KG |
| Leonardo Hotel & Residenz München | Sunflower Management GmbH & Co KG |
| Leonardo Royal Hotel Nürnberg | Sunflower Management GmbH & Co KG |
| Leonardo Hotel Nürnberg | Sunflower Management GmbH & Co KG |
| Leonardo Royal Hotel Ulm | Sunflower Management GmbH & Co KG |
| Leonardo Hotel Völklingen-Saarbrücken | Stadthotel Völklingen Betriebsgesellschaft mbH |
| Leonardo Hotel Weimar | Elba Weimar Operating GmbH & Co. KG |
| Leonardo Hotel Wolfsburg City Center | Sunflower Management GmbH & Co KG |
| Greece | |
| Leonardo Kolymbia Resort Rhodes | SYNCHRONO XENODOHEEN HOTEL TOURISM AND REAL ESTATE SINGLE MEMBER SOCIETE ANONYME |
| Hungary | |
| Leonardo Boutique Hotel Budapest M-Square | Fattal Hotels KFT |
| Leonardo Hotel Budapest | Hotel Pava Plaza Kft |
| Israel | |
| Leonardo Plaza Ashdod | Fattal Hotels Ltd |
| Leonardo Negev | Fattal Hotels Ltd |
| Herods Dead Sea Hotel | Fattal Hotels Ltd |
| Leonardo Club Dead Sea | Fattal Hotels Ltd |
| Leonardo Plaza Dead Sea | Fattal Hotels Ltd |
| Leonardo Inn Dead Sea | Fattal Hotels Ltd |
| Herods Vitalis Eliat Hotel | Fattal Hotels Ltd |
| Herods Boutique Eilat Hotel | Fattal Hotels Ltd |
| Herods Palace Eilat Hotel | Fattal Hotels Ltd |
| Leonardo Royal Resort Eilat | Fattal Hotels Ltd |
| Leonardo Plaza Hotel Eilat | Fattal Hotels Ltd |
| Leonardo Club Hotel Eilat - All Inclusive | Fattal Hotels Ltd |
| Leonardo Privilege Hotel Eilat - All Inclusive | Fattal Hotels Ltd |
| U Coral Beach Club Eilat Ultra All Inclusive | Fattal Hotels Ltd |
| U Magic Palace Eilat | Fattal Hotels Ltd |
| U Splash Resort | Fattal Hotels Ltd |
| Hotel Botanica Haifa | Fattal Hotels Ltd |
| Leonardo Plaza Haifa | Fattal Hotels Ltd |
| Herods Herzliya | Fattal Hotels Ltd |
| NYX Hotel Herzliya | Fattal Hotels Ltd |
| Leonardo Boutique Jerusalem | Fattal Hotels Ltd |
| Leonardo Hotel Jerusalem | Fattal Hotels Ltd |
| Leonardo Plaza Hotel Jerusalem | Fattal Hotels Ltd |
| Leonardo Plaza Netanya | Fattal Hotels Ltd |
| Leonardo City Tower Tel Aviv | Fattal Hotels Ltd |
| Leonardo Boutique Rehovot | Fattal Hotels Ltd |
| Herods Tel Aviv Hotel | Fattal Hotels Ltd |
| NYX Hotel Tel Aviv | Fattal Hotels Ltd |
| Leonardo Boutique Hotel Tel Aviv | Fattal Hotels Ltd |
| Hotel Rothschild 22 Tel Aviv | Fattal Hotels Ltd |
| Leonardo Beach Tel Aviv | Fattal Hotels Ltd |
| Leonardo Gordon Beach Tel Aviv | Fattal Hotels Ltd |
| CUCU Hotel | Fattal Hotels Ltd |
| U Boutique Kinneret | Fattal Hotels Ltd |
| Leonardo Tiberias | Fattal Hotels Ltd |
| Leonardo Plaza Tiberias | Fattal Hotels Ltd |
| Leonardo Club Tiberias | Fattal Hotels Ltd |
| Italy | |
| Leonardo Hotel Lago di Garda – Wellness and Spa | Lazise Gestioni S.r.l. |
| NYX Hotel Milan | LEONARDO HOTELS (ITALY) S.r.L. |
| Leonardo Hotel Milan City Center | Leonardo Hotel Hermitage S.r.l. |
| Leonardo Boutique Hotel Rome Termini | LEONARDO HOTELS (ITALY) S.r.L. |
| Leonardo Royal Hotel Venice Mestre | LEONARDO HOTELS (ITALY) S.r.L. |
| Leonardo Hotel Verona | Leonardo Verona srl |
| Netherlands | |
| Leonardo Hotel Almere City Center | EHM Hotel Almere Expl. Mij. BV |
| Leonardo Royal Hotel Amsterdam | Leonardo Opco Overamstel BV |
| Leonardo Hotel Amsterdam City Center | Leonardo Hotels (Neth) BV |
| Leonardo Boutique Museumhotel Amsterdam City Center | EHM Hotel Amsterdam Museum BV |
| Leonardo Hotel Amsterdam Rembrandtpark | EHM Hotel Amsterdam Rembrandtpark BV |
| Leonardo Hotel Vinkeveen Amsterdam | EHM Hotel Vinkeveen BV |
| Leonardo Hotel Breda City Center | EHM Hotel Breda BV |
| Leonardo Hotel Groningen | EHM Hotel Groningen BV |
| Leonardo Hotel IJmuiden Seaport Beach | Expl.mij Seaport Beach Resort BV |
| Leonardo Hotel Lelystad City Center | EHM Hotel Lelystad BV |
| Leonardo Hotel Papendrecht | EHM Hotel Papendrecht Expl. Mij. BV |
| Leonardo Royal Hotel Den Haag Promenade | Promenade Hotel BV |
| Leonardo Hotel Utrecht City Center | EHM Hotel Utrecht BV |
| Poland | |
| Leonardo Boutique Hotel Krakow City Center | Fattal Kraków City Center So. Z o.o. |
| Leonardo Boutique Hotel Krakow Old Town | Leonardo Krakow OPCO Sp. Z.o.o: |
| Leonardo Royal Hotel Warsaw | Leonardo Hotels Warsaw Sp. Z o.o. |
| NYX Hotel Warsaw | Leonardo Hotels Warsaw Sp. Z o.o. |
| Republic of Ireland | |
| Leonardo Hotel Cork | Fattal Jurys Operations (Ireland) Ltd |
| Leonardo Hotel Dublin Christchurch | Fattal Jurys Operations (Ireland) Ltd |
| Leonardo Hotel Dublin Parnell Street | Fattal Jurys Operations (Ireland) Ltd |
| Leonardo Hotel Galway | Fattal Jurys Operations (Ireland) Ltd |
| Romania | |
| Leonardo Hotel Bucharest City Center | Leonardo Hotels Bucharest Srl |
| Spain | |
| Leonardo Boutique Hotel Barcelona Sagrada Familia | Leonardo Hotels OpCo Madrid S.L. |
| Leonardo Hotel Barcelona Las Ramblas | Bardalito Investments, S.L.U. |
| Leonardo Hotel Barcelona Gran Via | Leonardo Hotels OpCo Madrid S.L. |
| Leonardo Royal Hotel Barcelona Fira | Leonardo Hotels OpCo Madrid S.L. |
| NYX Hotel Bilbao | Paimac Investments, S.L.U. |
| Leonardo Hotel Fuengirola Costa Del Sol | Paimac Investments, S.L.U. |
| Leonardo Hotel Granada | Paimac Investments S.L. |
| Leonardo Royal Hotel Ibiza Santa Eulalia | Leonardo Royal and Suites Hotel Ibiza Santa Eulalia, S.L.U. |
| Leonardo Suites Hotel Ibiza Santa Eulalia | Leonardo Royal and Suites Hotel Ibiza Santa Eulalia, S.L.U. |
| NYX Hotel Ibiza | NYX Hotel Ibiza, S.L.U |
| NYX Hotel Madrid | Paimac Investments, S.L.U. |
| Leonardo Boutique Hotel Madrid | Leonardo Hotels OpCo Madrid S.L. |
| Leonardo Hotel Madrid City Center | Leonardo Hotels OpCo Madrid S.L. |
| Leonardo Boutique Hotel Mallorca Port Portals | Paimac Investments, S.L.U. |
| Leonardo Royal Hotel Mallorca | Leonardo Royal Hotel Mallorca, S.L.U. |
| Leonardo Royal Hotel Mallorca Palmanova Bay | Leonardo Royal Palmanova Bay, S.L.U. |
| Leonardo Suites Hotel Mallorca Calvia | Leonardo Royal Hotel Palmanova Bay Calvia, SLU |
| Switzerland | |
| ALDEN Suite Hotel Splügenschloss Zurich | Fattal Hotels Zürich GmbH |
| Leonardo Boutique Hotel Rigihof Zurich | Fattal Hotels Zürich GmbH |
| Leonardo Hotel Zurich Airport | Fattal Hotels Zürich GmbH |
| United Kingdom | |
| Leonardo Hotel London Heathrow Airport | Leonardo Heathrow Limited |
| Leonardo Royal Hotel Edinburgh | Leonardo Edinburgh Limited |
| Leonardo Edinburgh Capital | Leonardo Portland Operation ltd. |
| Leonardo Edinburgh City Centre | Leonardo Portland Operation ltd. |
| Leonardo Hotel Glasgow City West | Leonardo Portland Operation ltd. |
| Leonardo Aberdeen Airport | Speedbird Developments Limited |
| Leonardo Perth Huntingtower | Leonardo Portland Operation ltd. |
| Leonardo Hotel Bristol City | Jurys Hotel Management UK Ltd |
| Leonardo Hotel Edinburg Murrayfield | Leonardo Portland Operation Ltd |
| Leonardo Royal Hotel London Tower Bridge | Jurys Hotel Management UK Ltd |
| Leonardo Royal Hotel London St Paul's | Jurys Hotel Management UK Ltd |
| Leonardo Royal Hotel London City | Jurys Hotel Management UK Ltd |
| NYX Hotel London Holborn | Jurys Hotel Management UK Ltd |
| Leonardo Hotel London Heathrow Airport | Leonardo Heathrow Ltd. |
| Leonardo Royal Hotel Southampton Grand Harbour | Jurys Hotel Management UK Ltd |
| Leonardo Hotel Manchester Piccadilly | Jurys Hotel Management UK Ltd |