Leonardo Royal Hotel Berlin Alexanderplatz
Otto-Braun-Strasse 90
,
D-10249 Berlin
As of fall 2021 – the hotel in a new look
All public areas, rooms and suites as well as the meeting area will soon shine in new splendor, characterised by timeless elegance and newly interpreted Art Déco style.
The extensive renovation work allows our house to shine in full splendor and yet brand new, modern and elegant. Of course, we will ensure that you will be affected as little as possible during the renovation work. With our individual and high level of hospitality, we are always there for you as usual!
To read more about this project visit
Leonardo Royal Hotel Berlin Alexanderplatz – Factsheet – Coming Soon 2021
The Leonardo Royal Hotel Berlin Alexanderplatz welcomes you to its extraordinary atmosphere: the historical structure meets puristic design, harmonious colour concepts and modern design elements.
The 4-star superior hotel is
centrally located with perfect public transport connections
, easily accessible and just a few minutes from numerous sights such as:
the famous TV Tower and the Museum Island;
the Friedrichshain Park, an ideal meeting place during summer;
big shopping centres like the Alexa.
The
"Vitruv" Restaurant
, the "Leo 90" bar/lounge, the Wellness lounge, a 1.000 sqm conference area and 346 modern rooms and suites featuring
free Wi-Fi
will surprise you during your stay. Enjoy the genuinely friendly service, the warm hospitality and superior amenities. We look forward to seeing you!
Due to the current COVID-19 pandemic, the range of services and opening times may vary.
Please note that if you travel from or to a Covid-19 hotspot area in Germany or Europe, there might be some special regulations applied.
Get informed
upon arrival for more info.
Together we fight the virus: This hotel is currently taking additional measures to help protect the safety of guests and staff. Certain services and amenities may be reduced or unavailable as a result. For further information, please contact the hotel upon arrival.
Read more here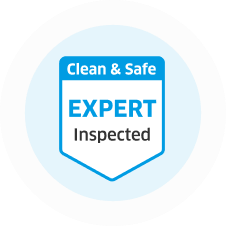 Certified Clean & Safe
Dining & Facilities
Hotel Information
Check-in: 3:00 pm
Check-out: 12:00 noon
Air-conditioning
24h reception
Non-smoking rooms
Pets allowed (€15 per day)
Disabled accessible hotel
Disabled accessible rooms available (10 rooms)

Virtual entertainment
Internet
Dining
Restaurant »Vitruv«
Mon - Sat: 6:00 pm - 10:00 pm
Breakfast buffet (€19 per person)*
Mon - Fri: 6:30 am - 10:30 am
Sat - Sun: 6:30 am - 11:00 am
Bar/Lounge »Leo90«
Mon - Sun: 10:30 am - 1:00 am
Sky TV channels
Activities
Spa lounge with sauna and fitness
Service
Garage parking (€18 per day, reservation is not possible)
Electric car charging station
Wake-up service
Laundry service
24h room service
Fax/photocopying service
Miscellaneous
»da Vinci« Business Lounge
Business centre
Free baby cots (Deluxe)
Newspapers
Adapters and charging cables offered for main devices
Outdoors
Terrace in garden courtyard
* If bought separately from your booking. Prices might change during trade fairs and event periods.
restaurant & hotel bar
The offers are varied: from the high-class breakfast buffet to the fine gala menus, from small snacks to tasteful cocktail creations – the culinary area of Leonardo Royal Hotel Berlin Alexanderplatz let your senses unwind.



Breakfast offer

• Mon - Fri: 6:30 am- 10:30 am; Sat - Sun: 6:30 am - 11:00 am
The extensive breakfast buffet for €19 per person offers the best requirements for a successful start in the day. Be spoilt with an exclusive choice of warm and cold luscious food, looked after by the service team. Eat healthy: The buffet offers a choice of fresh organic products for your well-being.



In the evening

• Mon - Sat: 6:00 pm - 10:00 pm
The restaurant »Vitruv« welcomes its guests in the evening with Mediterranean cuisine and Asian accents. The service team is looking forward to recommending corresponding wines to assure a tasty evening.



Bar/Lounge »Leo90«

• Mon - Sun: 10:30 am - 1:00 am
The elegant bar/lounge »Leo90« is the ideal starting point for an exciting evening.


Reservations and information



Book a table at our »Vitruv« Restaurant



wellness lounge
Rest and recuperate with a breathtaking view of the Berlin Television Tower: The »Wellness Lounge« on the 7th floor invites you to wind down in a unique setting. Modern fitness equipment, sauna, steam bath and a stylish relaxation room help you escape from your daily routine.

Leonardo Hotels have committed themselves to environmental sustainability and you can help us protect the environment. During the summer months, we will only switch on the sauna and steam bath upon request. Please notify us an hour in advance when you would like to use the sauna or the steam bath. We are saving energy and protecting the environment.

The Friedrichshain park located directly next to the hotel, one of the largest and most attractive parks in Berlin, offers the perfect setting for recreation surrounded by nature. Jogging paths, beach volleyball and tennis courts and an inline skating track offer the perfect setting for recreation surrounded by nature, yet in the heart of the city.

Map & Contacts
Otto-Braun-Strasse 90, D-10249 Berlin
GPS. 52°31'39.1"N 13°25'24.2"E
Directions
To
Leonardo Royal Hotel Berlin Alexanderplatz
Distances & Directions
Transportation
Bus 200 station "Am Friedrichshain"
Tram M4 station "Am Friedrichshain"
S+U station "Alexanderplatz"
Berlin main station
Motorway A 114
Autobahn A 115 Berlin-Funkturm
Airport Berlin Brandenburg

Highlights
Volkspark Friedrichshain
Alexa Shopping Center
Hackescher Markt
Berliner Dom
Mercedes-Benz Arena
"Museumsinsel"
Brandenburger Gate / Reichstag
Potsdamer Platz

0.05 km
0.05 m
750 m
4.1 km
8 km
12 km
26 km


0.1 km
0.7 km
1.8 km
2.2 km
2.4 km
2.4 km
3.6 km
3.9 km
Companies/Exhibition grounds
BASF AG
Bayer Schering AG
Universitätsklinikum Charité
Coca Cola GmbH
Daimler AG
Deutsche Bahn AG
Pfizer
Sony

Berliner Congress Center (BCC)
Internationales Congress Centrum (ICC)
Messe Berlin

2 km
3 km
2 km
4 km
4 km
4 km
4 km
4 km

0.7 km
12 km
12 km
Meetings & Events
At a glance
Rooms: 346
Meeting venues: 11
Maximum capacity: 600

Contact: Convention Sales Team
T: +49 (0) 30 - 755 430 750
F: +49 (0) 30 - 755 430 760
E: events.berlin@leonardo-hotels.com
Technology & Equipment
flipchart
pinboard
moderator kit
overhead projector
screen
lectern
telephone
fax
data projector

microphone
microphone wireless
WiFi
ISDN/High Speed
video recorder
HiFi
slide projector
6 load points in the Royal Ballroom
The perfect ambience for any occasion: The spacious conference area on 1000 m² offers the ideal place to realise your event – from conferences, meetings and seminars up to company presentations and festive balls. The professional event team supports any planning, preparation and realisation of events. To make your coffee break during a meeting special, we offer a variety of brain breaks. Our coffee breaks are based on freshly prepared food with a vital character and healthy nutrition. The participants are able to interact with the preparation and playfully support the team building.
Take advantage of the LeonardoPLUS package and enjoy attractive benefits as a conference manager!
Free overnight stay for one companion of the conference manager in a shared room, including breakfast
Unlimited Internet access free of charge during the stay
Daily newspaper and welcome coffee
10% discount on Food & Beverages (excluding services booked at the event)
Complimentary parking during the stay (valid for on-site parking)
The LeonardoPLUS package is available free of charge for conferences, meetings and events with minimum 10 participants or a minimum stay of 2 nights.
Read more
Function Rooms
Room

Size L x W

Size in sqm

Block

U-Shape

Classroom
Style

Theatre

R 1

6.3 x 5.4

34

14

14

18

30

R 2

12.9 x 5.4

70

20

26

40

60

R 3

6.3 x 5.4

34

14

14

18

30

R 1+2; R 2+3

19.3 x 5.4

104

30

40

65

105

R 1+2+3

25.7 x 5.4

139

-

-

85

120

R 4

6.4 x 5.9

38

14

14

18

30

R 5

6.4 x 5.9

38

14

14

18

30

R 4+5

12.9 x 5.9

76

20

26

40

60

R 6

6.4 x 5.9

38

14

14

18

30

R 7

6.2 x 5.9

38

14

14

18

30

R 6+7

12.7 x 5.9

76

20

26

40

60

Royal 1

11.4 x 15.9

180

-

-

110

180

Royal 2

7.6 x 15.9

120

-

-

80

140

Royal 3

11.1 x 15.9

175

-

-

110

180

Royal 1+2

19.1 x 15.9

300

-

-

200

350

Royal 2+3

18.8 x 15.9

300

-

-

200

350

Royal 1+2+3

30.3 x 15.9

480

-

-

360

520

Royal Foyer+1+2+3

30.3 x 20.5

620

-

-

420

600

da Vinci Lounge

/

106

18

14

24

40
Close
Specials & Info
Hotel Info & Corona Notes

Guest Reviews
See what guests like about the hotel
Service
90
/100
World class service.
Cleanliness
89
/100
Generally very clean.
Location
89
/100
Location is great.
Breakfast
85
/100
Breakfast is good.
WiFi
84
/100
Very good internet connection.