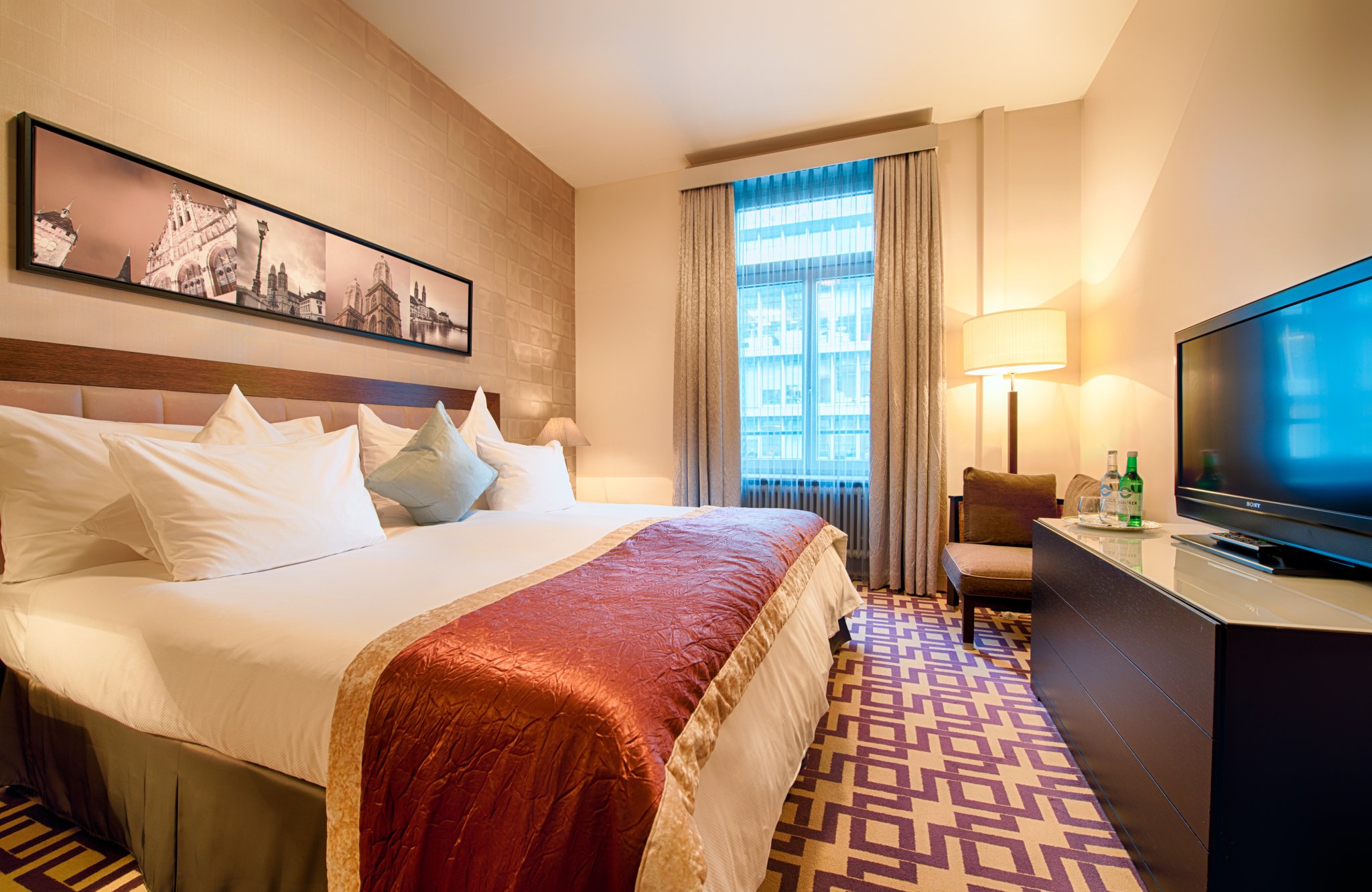 ALDEN Suite Hotel Splügenschloss Zurich
Guest Reviews
Het hotel ligt op loopafstand van de Bahnhofstrasse op een centrale plek. De suites zijn royaal van grootte. De medewerkers van de receptie waren zeer vriendelijk.
From the moment I made my reservation, to the moment we checked out, the staff was extremely friendly and helpful. We will definitely stay here again.
Spacious rooms and great service"
Besides what explained above, nothing special, except for the fact that we did not understand why the breakfast was so expensive (39 CHF per person), an average lunch or dinner meal in a decent restaurant would cost you the same. We did not take the breakfast, so no comment.
Wir fühlten uns sehr wohl..."
Es war alles bestens besonders Rezeptions Personal...war nett hilfsbereit wir wurden freundlichst empfangen es wurde so wie vereinbart alles erledigt. Beim Gepäck wurde uns sofort geholfen ohne zu warten. Das Restaurandt selber könnte länger offen haben und morgens wäre schön bei so sonnigem Wetter draussen zu öffnen beim Frühstück. Nur heute am 17.06.2021 konnten wir den Kaffee draussen geniessen. Wie ich erfahren habe hängt das vom Personal ab. Die Bedinung von heute 17.06. war super und der Kellner mit der glatze...weis leider den Namen nicht . Er hat uns sehr gut freundlichst bedient..trozdem war alles im ganzen ein schöner aufenthalt
Ci siamo trovati molto bene grazie
Alles war zu unserer Zufriedenheit!!!"
Also als es war wirklich hervorragend!!!
Good to Know
Private outdoor parking:
CHF30 per day, reservation is not possible
Services & Activities
Breakfast buffet:

CHF39 per person*

Mon - Fri: 6:30 am - 10:30 am

Sat - Sun: 6:30 am - 11:00 am

Restaurant

"GOODWIN"

Mon - Fri: 11:30 am - 2:00 pm & 6:30 pm - 10:00 pm

Sat - Sun: Closed

Bar

"GOODWIN"

Mon - Sun: 11:30 am - 11:00 pm
Extended entertainment and activity

Library
Concierge

24-hour room service

Banquet service

Free baby cots:

Laundry service

Child care on request