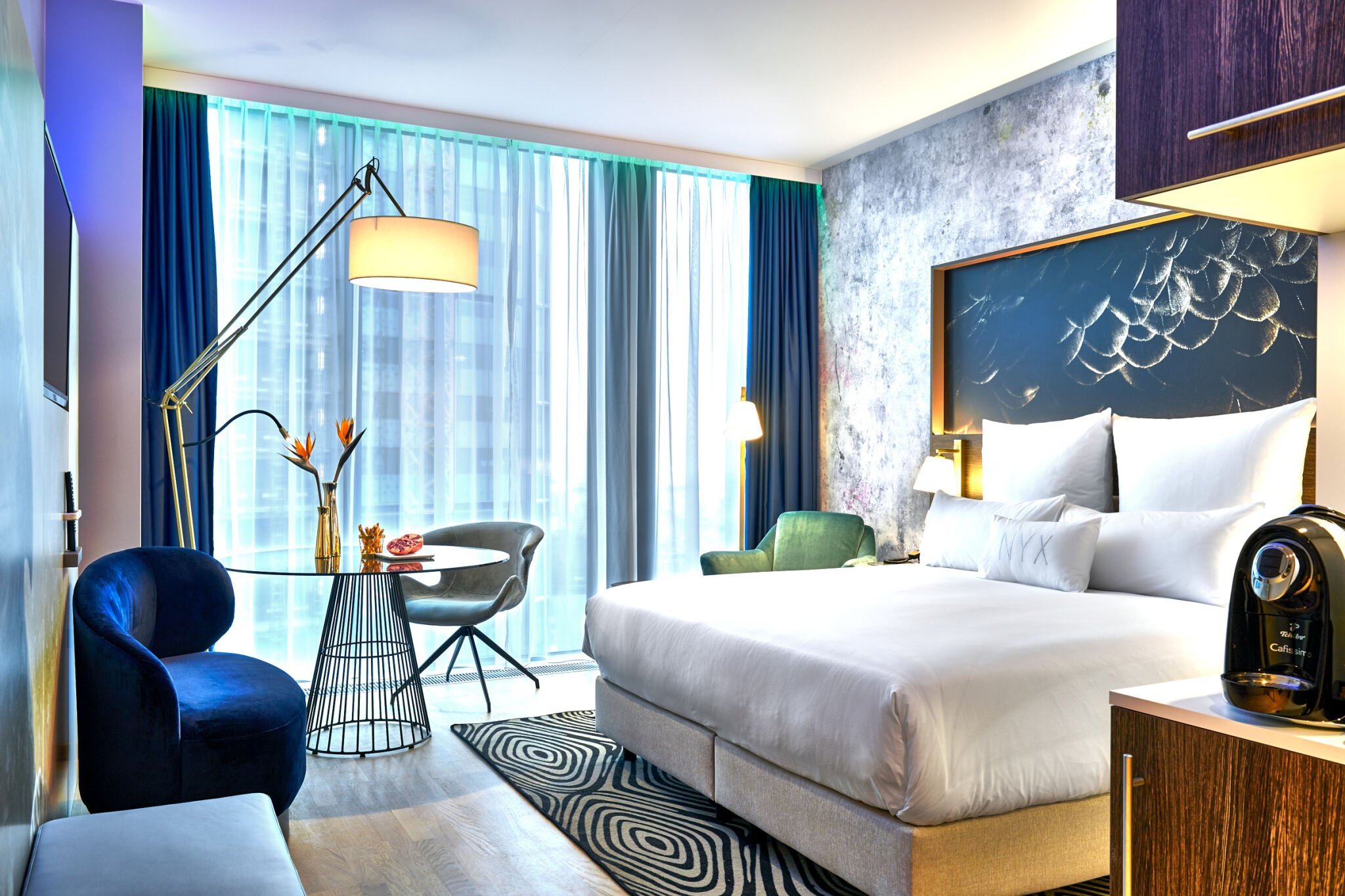 Guest Reviews
There is really nothing bad to say about this hotel or our stay. Apparently the hotel is almost brand new so everything is still new and tidy. The interior desing and the rooms are stylish. Our room was located in the 18th floor and the view was fabulous especially in the night. The room was spacious and the bed was very comfortable. The staff was very professional and helpful. They really did their best to make oneself feel welcomed and check-in and out were prompt. Breakfast had a plentiful selection of food to choose from and overall was very good. Only minor defect was that there is a chef who cooks omelets for breakfast but this happened only once during our three night stay. The location is great. Quite a walk to the Stare Miastro but there is a lot of restaurants and shops close by. Also you will be close to many public transport stations so getting around is convenient. I would say that this hotel is a total bargain. Yes, you will find more pompous and elegant hotels in Warsaw but their prices will be enormously higher. Yet I would still highly recommend to choose this hotel over many expensive alternatives.
AMAZING HOTEL FEEL LIKE NEW YORK IN WARSAW"
the vibe of the hotel the location and decoration amazing. need more snacks on Bar menu just to eat small things near the drink when sit on the bar. the music player is wonderful. is there was possible to change money in reception it was great. I will recommend to everyone
Hotel bardzo przyjazny, nowoczesny,
Polecam z pełną odpowiedzialnością!"
Hotel Nyx sprostał moim wszelkim oczekiwaniom, doskonała obsługa, wspaniałe jedzenie oraz atmosfera. Organizowałam tutaj spore urodzinowe przedsięwzięcie, a obsługa była bardzo pomocna i otwarta na moje prośby. Dziękuję z całego serca za wyjątkowy czas! Warto również wspomnieć o świetnej lokalizacji hotelu, polecam!
Again, another awesome stay at the NYX Warszawa!"
Needless to say, always awesome spending my stays at the NYX; will definitely keep on coming and will definitely recommend it!
Wspaniały hotel i pobyt!"
Świetny hotel! Mimo naszego zbyt wczesnego przybycia, pokój już był dla nas przygotowany. Pokój bardzo czysty! Posiada wszystkie niezbędne rzeczy. Design w dobrym stylu. Wielki ukłon w stronę pani Anastasii, przygotowującej naszą rezerwację - zgodnie z prośbą otrzymaliśmy pokój z pięknym widokiem na miasto, w dodatku narożny, dzięki czemu widok na Warszawę był niemal panoramiczny ;) To nawet przewyższyło nasze oczekiwania - dziękujemy Pani i serdecznie pozdrawiamy! Śniadanie rewelacja - ogromny wybór dań w formie szwedzkiego stołu. Jedzenie smaczne i świeże. Obsługa uprzejma. Lokalizacja hotelu bardzo dobra. Cóż, mam nadzieję, że do zobaczenia! :)
Good to Know
Public parking nearby:
PLN 95,90 per day, reservation is not possible
Private underground parking:
PLN 120 per day, reservation is not possible
Electric vehicle charging station
9 stations, reservation is not possible
Services & Activities
Breakfast buffet:

Restaurant

Bar

Rooftop Bar

Grab'n'Go Bar
Billiards

Mom and child room

Evening shows

Welcome kids package

Kids Corner
Room service

Ironing service

Airport shuttle

Chopin Airport:

Airport - Hotel: PLN 100

Hotel - Airport: PLN 50

Modlin Airport:

PLN 200

All prices are per ride and person, reservation is not possible.

Luggage storage

Laundry service

Free baby cots:

Safety deposit box at reception

Wake-up call
Photo booth

Digital newspaper

Retro games