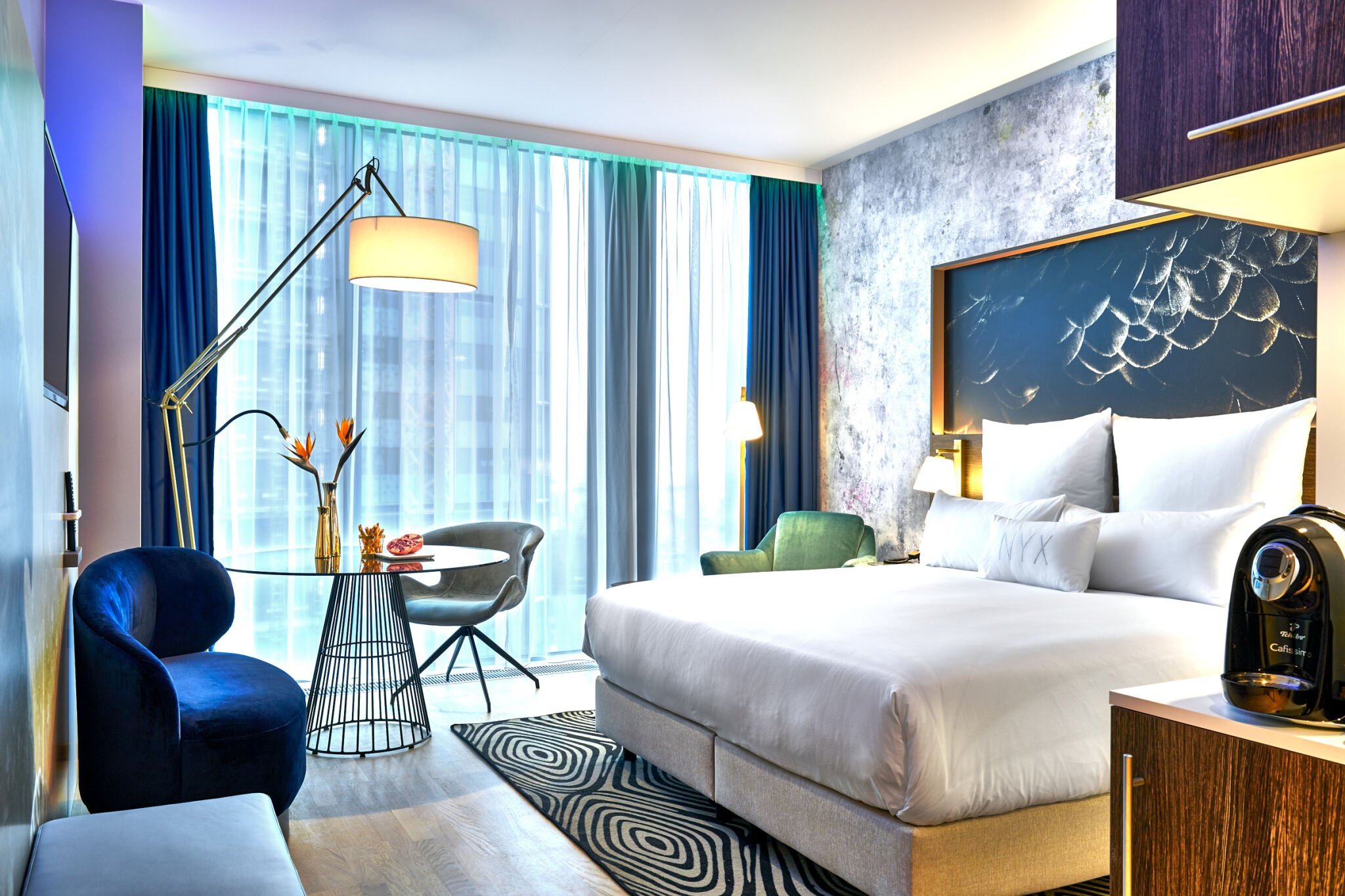 Guest Reviews
It was one of the best hotels we have ever stayed. Our room was in 16tth floor and the view of Warsaw was magnificent from over there. The breakfast was simply great, with a variety of food to choose. The room was spacious, with almost everything we could need. We came for a conference in Warsaw, but the stay was very enjoyable in the room, as we had to spend quite many hours in the room. The bed was big and comfortable, and we slept very well, although our 2 years old kid, slept with us in the same bed. The NYX hotel is close to public transport, restaurants, attractions, and shops, but someone could walk on them very easily. One thing can be improved is the cleanliness of rooms from dust. As we stayed quite many hours in the room due to obligations, dust was accumulating all over the place. Another thing we noticed, is that there are no specific steps during the tidy up of the room, meaning that the same hands took the garbages, the same hands brought the clean stuff (towels, glasses, water etc).
Did not like partikulary bad sound insulation, sewer smell in the room.
Very nice hotel and in a good location. Definitely going to stay there when I go to Warsaw again.
przyjeżdżam do hotelu od początku jego istnienia, poziom niezmiennie perfekcyjny, polecam wszystkim znajomym jako warszawską perełkę:)))
Świetny hotel w super lokalizacji"
Very good stay. Thank you.
Good to Know
Public parking nearby:
PLN 95,90 per day, reservation is not possible
Private underground parking:
PLN 7 per hour, PLN 168 per day, reservation is not possible
Electric vehicle charging station
9 stations, reservation is not possible
Services & Activities
Breakfast buffet:

Restaurant

Bar

Rooftop Bar

Grab'n'Go Bar
Billiards

Mom and child room

Evening shows

Welcome kids package

Kids Corner
Room service

Ironing service

Airport shuttle

Chopin Airport:

Airport - Hotel: PLN 100

Hotel - Airport: PLN 50

Modlin Airport:

PLN 200

All prices are per ride and person, reservation is not possible.

Luggage storage

Laundry service

Free baby cots:

Safety deposit box at reception

Wake-up call
Photo booth

Digital newspaper

Retro games