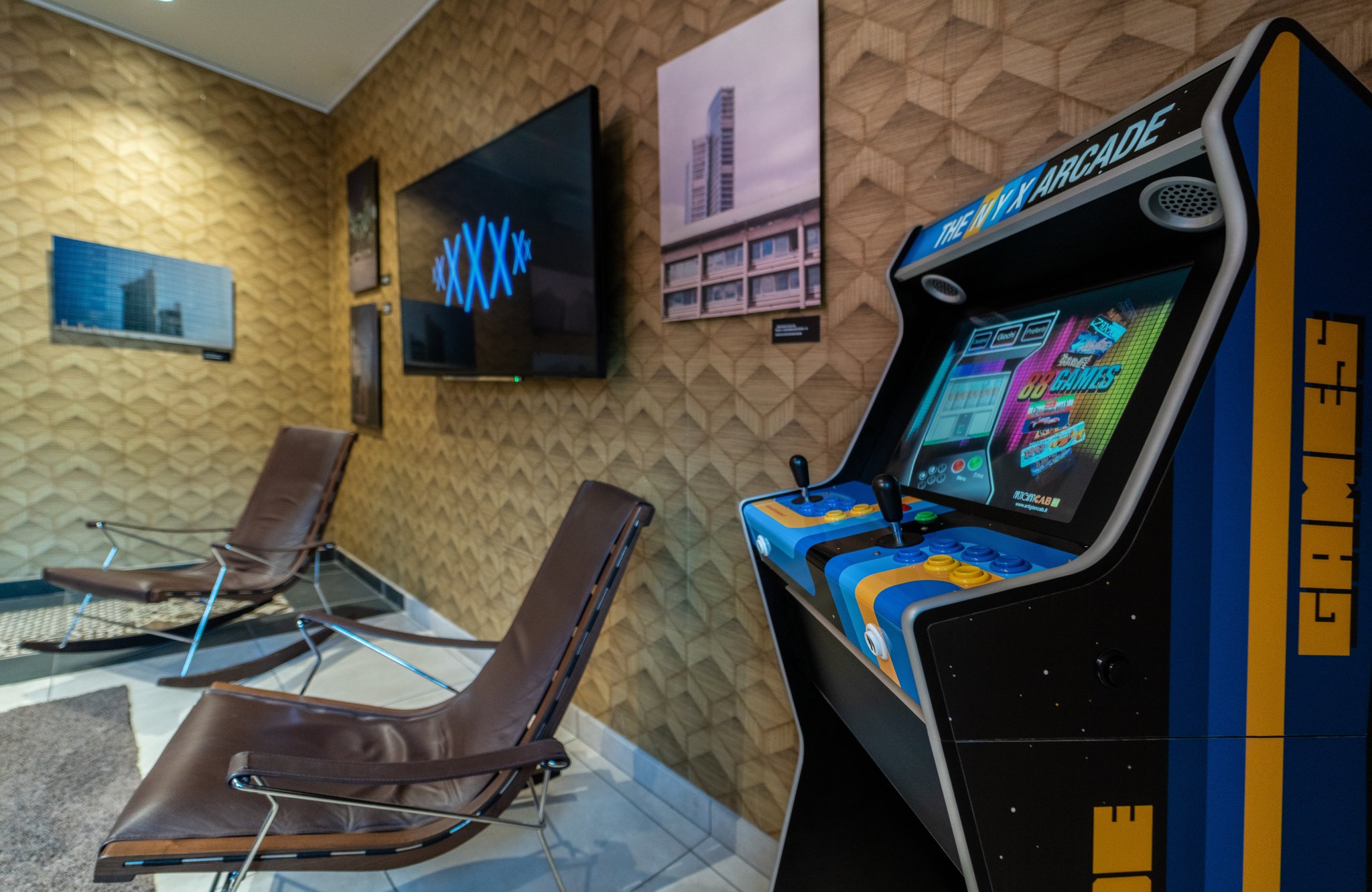 Guest Reviews
Great hotel close to central station"
I moved from another hotel to NYX and was extremely pleased with my stay. The hotel is centrally located, very clean and has great staff.
Cosa devo dire, in questo magnifico Hotel veramente mi sento come se fossi a casa mia, sono una vera famiglia.Superrrrrrrr
Buen hotel con pequeños puntos de mejora"
Hotel moderno, bien ubicado, limpio. Solo mejoraría algunos detalles de la organización del desayuno, que no se reponían con frecuencia los alimentos.
La decoración de el hotel es única, el personal en recepción muy amable, la limpieza impecable, el desayuno muy bueno, Basto y variado, la ubicación un poco lejos de el centro, pero junto a la estación de trenes que es lo que a mi me interesaba, el metro muy cerca. Definitivo un excelente hotel.
Ormai sono mesi che vengo in questo ottimo Hotel,lo consiglio proprio per tutti, veramente di cuore grazie non cambiate mai la vostra vera professionalità.👍👏
Sei perfetta Sei perfetta perché sai sbagliare bene E non hai paura di buttarti, di spaccarti il muso Non hai paura di rialzarti, di pulirti dal sangue Guardarti in giro, rassicurare chi ti guarda E fare con le spalle quel verso di chi si è fatta niente Sei perfetta non perché non fai errori Ma perché ne fai tantissimi Perché ci provi sempre e ci riprovi ancora e non molli mai Testa dura, cuore morbido Sei perfetta perché riconosci le tue cazzate E sai chiedere scusa, sai chiedere scusa guardando negli occhi Non ti nascondi dietro un messaggio Tu esci fuori all'improvviso come i petali del girasole E ti fai trovare sotto casa e consegni a domicilio le tue scuse Sei perfetta, perfetta non significa impeccabile Perfetta significa "per fetta" Significa che ci hai provato così tante volte Da essere a fette, a pezzi, distrutta, disintegrata Che ci hai provato così tanto che ora è da stupidi mollare Sei perfetta Sei perfetta perché tutte le persone Che anche per un secondo ti passano accanto Si ritrovano all'improvviso con la voglia matta Di lottare per i propri sogni
Good to Know
Public underground parking:
€29 per day (reservation is not possible)
Services & Activities
Breakfast buffet:

€14 per person*

Mon - Sun: 7:00 am - 10:30 am

Restaurant

''Clash''

Mon - Sun: 12:30 pm - 2:30 pm

Mon - Sun: 7:00 pm - 10:30 pm

Bar

''Clash''

Mo - Sun: 7:30 am - 1:00 am
Room service:

Breakfast: Mon - Son: 7:00 am - 10:30 am

Restaurant menu: Mon - Son: 12:00 noon - 2:30 pm

All-day menu: Mon - Son: 11:00 am - 12:00 midnight

Luggage storage

Laundry service

Ironing service

Safety deposit box at reception

Fax/photocopying service

Babysitting

Concierge

Free baby cots:

Down-to-Earth, Space, Suite

Wake-up call
Business centre

Adapters/Chargers

Newspapers
Rooftop terrace

Terrace

Patio