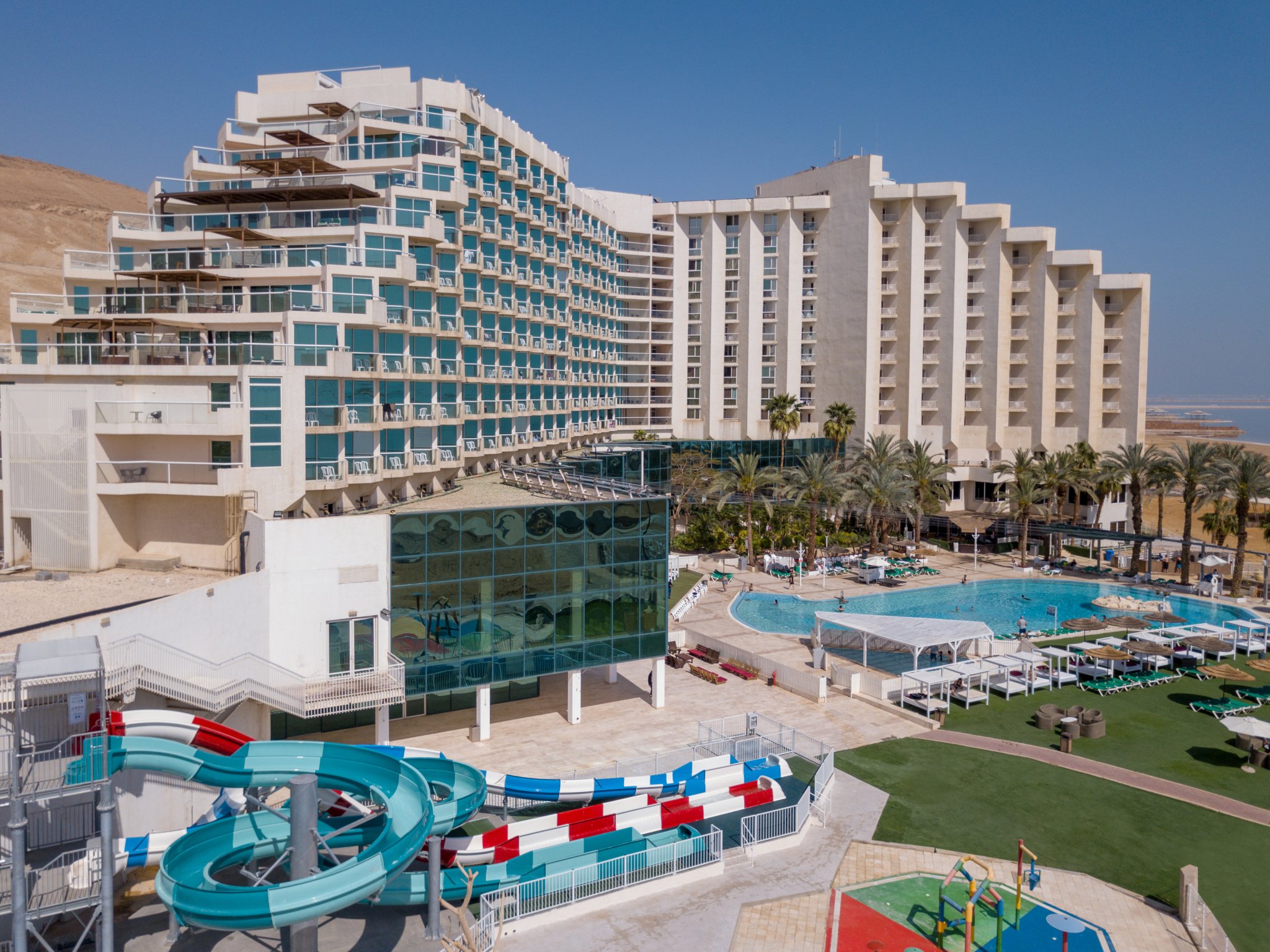 All-inclusive at Leonardo Club Dead Sea
Leonardo Club Dead Sea Hotel is an all-inclusive experience at the lowest point on earth, close to the healing waters of the Dead Sea. It sits on a private beach overlooking the lake, the Judean Hills, and the Edom Mountains, therefore affording spellbinding views from all its 388 well-fitted rooms. Guests will also enjoy access to an on-site waterpark, creative cuisine with breakfast, lunch, dinner, and a light midnight snack, and entertainment, all part of the all-inclusive package.
Waterpark
A stay at this family-friendly resort at the Dead Sea includes passes to a waterpark, with fun splashy attractions including three slides. This is the only park of its kind in the region and there's no access for outsiders. Only guests of the Leonardo Club Dead Sea can access it as part of their all-inclusive holiday package.
All-inclusive treats
An all-inclusive vacation at Leonardo Club Dead Sea allows you the opportunity to experience a culinary journey every day. The hotel serves a spectacular all-you-can-eat menu for breakfast, lunch, dinner, and midnight supper. You can count on fresh ingredients and creative dishes daily.
A day at the beach
Access to the private beach adjacent to Leonardo Club Dead Sea is part of every all-inclusive package booked by guests. The scenic beach has all the amenities needed for a leisurely day of sunbathing and soaking into the therapeutic waters of the Dead Sea. You'll find loungers, hammocks, parasols, and refreshments. Beachside sports are also available. If you'd rather stay on the hotel grounds, you can relax by the pool.