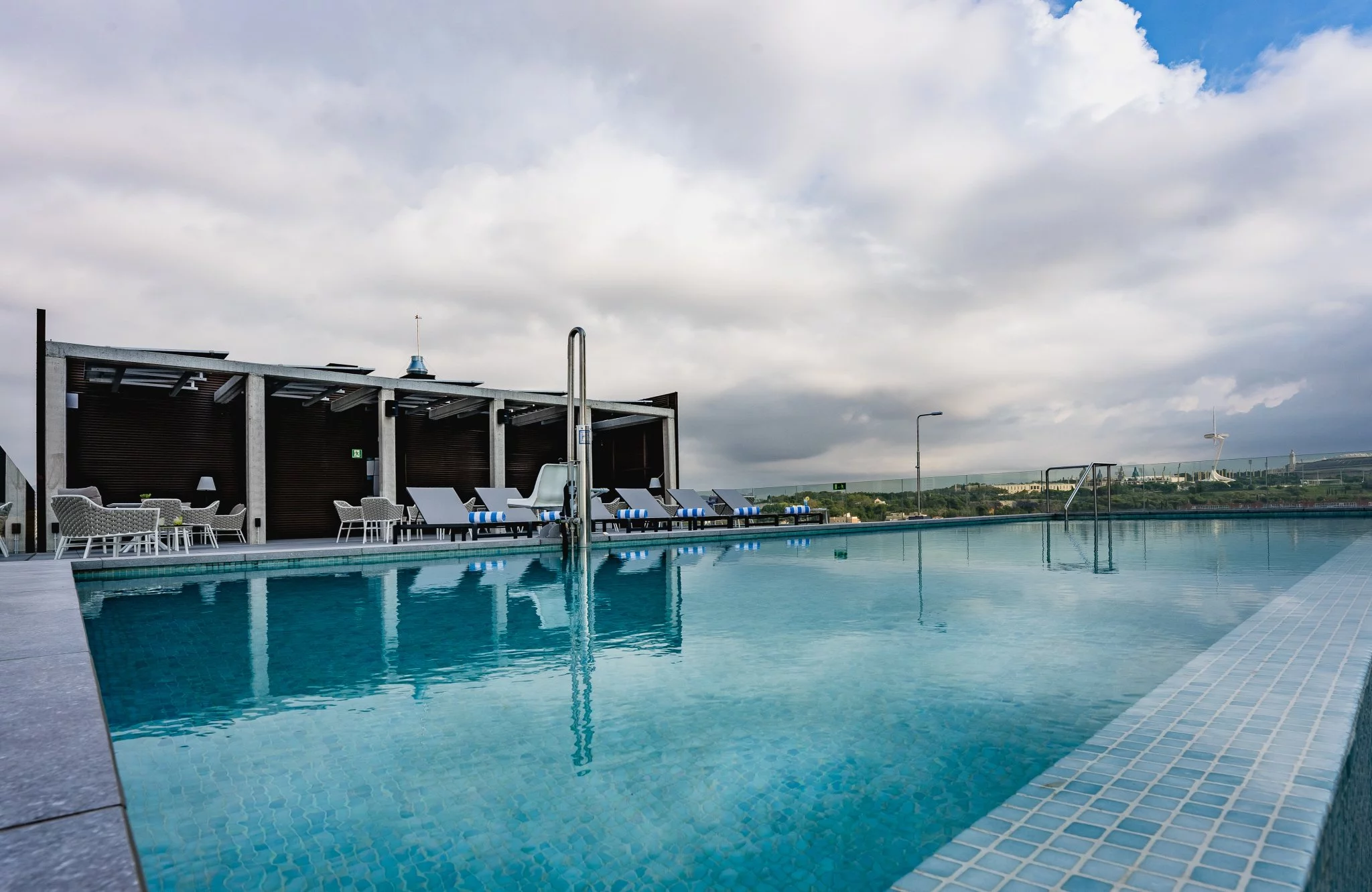 Leonardo Royal Hotel Barcelona Fira
Guest Reviews
Precio del parking exorbitato
No me parece correcto, que al hacer la reserva se pague la habitación, y al llegar al hotel, se deba efectuar de nuevo el pago y esperar a que nos hagan la devolución del primer abono. Por este hecho, quizás me replantee volver a utilizarlo. Tampoco tuve acceso al wifi. No me lo ofrecieron, y con las prisas se me olvidó pedirlo.
Fine hotel in Barcelona. Good value for money. Good, friendly and helpful staff. The rooms are clean and look really good. Close to public transport. Definately would stay there again.
En general a sido muy satisfactoria la experiencia. Fui con mi madre como regalo de cumpleaños y nos a gustado mucho. Todo muy limpio y muy bonito. Mónica de recepción fue muy agradable. La habitación era la 906 en la planta 9, era muy bonita y mi madre quedó encantada. Nos gustó nucho que hubiera tanto hervidor como cafetera y la amplitud de la habitación y las vistas muy bonitas. El desayuno fue muy bueno, habia mucha variedad de lácteos y yo que soy intolerante a la lactosa lo agradecí mucho. Buena calidad de comida y atención. También fuimos al bar por la noche, buena atención y la comida y las bebidas excelente pero echamos de menos que se pudiera pedir y traer la comida desde la habitación. También vimos que habían muchas luces conectadas juntas y queríamos una luz más tenue para por la noche en el salón pero si encendías un interruptor se te encendían todas las luces. Y no había cepillos de dientes, tuvimos que pedir. En general mi puntuación es un 9,5. Sin duda repetiré.
En general excelente Pero,como he comentado anteriormente, no he podido disfrutar de un café descafeinado en mi dormitorio
Hotel cómodo y bien comunicado con transporte público"
En general todo muy bien. Algunas cosas del desayuno podrían mejorar. Lo que menos me gustó fué la puerta del baño, era muy pesada y desde la.habitación se veía dentro, Por lo que tenías poca intimidad. Además el hecho de no ser opaca aporta mucha luz a la habitación si hay alguien durmiendo. Personal de recepción amable y buena disposición ante los pequeños problemas que surgieron.
Good to Know
Private underground parking:
€25 per day (special rates for long stays)
Electric vehicle charging station
Services & Activities
Breakfast buffet:

€15 per person*

Mon - Fri: 7:00 am - 10:30 am

Sat - Sun: 7:00 am - 11:00 am

Restaurant

''Tramuntana''

Mon - Fri: 1:00 pm - 3:30 pm

Bar

Mon - Sun: 11:00 am - 12:00 midnight

Grab'n'Go Bar
Rooftop Pool

Gym

Massage & beauty treatments
Luggage storage

Laundry service

Ironing service

Safety deposit box at reception

Wake-up call

Baby cots

Fax/photocopying service
Meeting rooms

Business centre