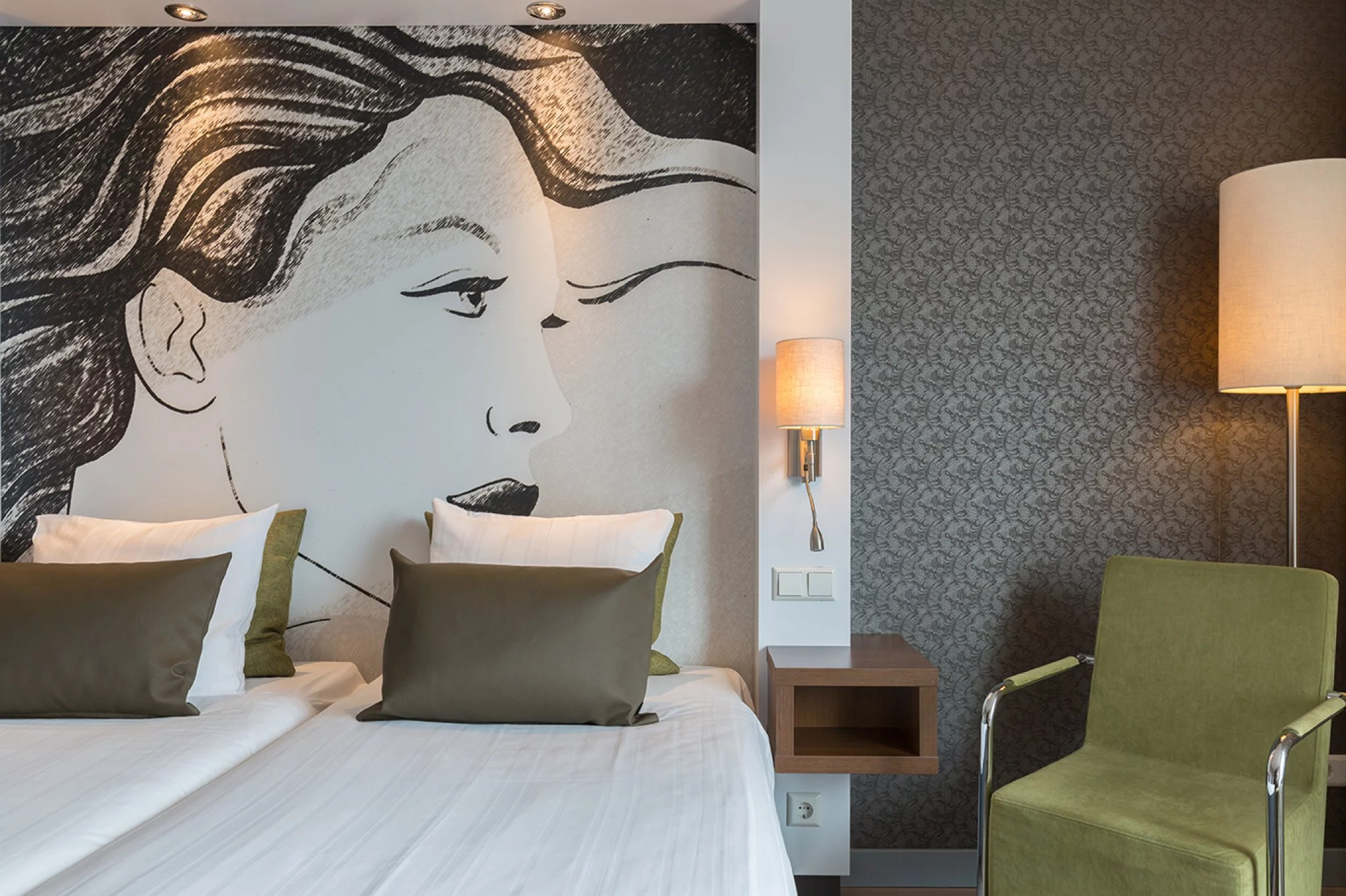 Leonardo Hotel Papendrecht
Guest Reviews
The stay was great. The only thing was the city tax of 4.5 euros I paid during the check-in at the hotel, which was not mentioned before.
Leonardo/Apollo Hotel Papendrecht"
in general good,but not vacuum cleaning,daily
Clean spacious rooms in an easily accessible location"
We stayed at the Leonardo hotel in Papendrecht during our weekend bike trip to see the windmills in Kinderdijk. The hotel was chosen based on its location. The room was big, well designed and impeccably clean. We could park our bikes in the garage. Staff was friendly. You have to pay extra for the breakfast, but it was worth every cent!
The temperature in the room during the cold nights is too low. Additional blankets or heating devices needed to be available in the room. Apart of this all perfect.
Good to Know
Private outdoor parking:
Height 2.10m
55 places
€6,50 per night
Electric vehicle charging station
Services & Activities
Breakfast buffet:

€19 per person
Mon - Fri 6:00 am - 10:00 am
Sat - Sun 7:30 am - 11:30 am

Restaurant

Lunch
Daily 12:00 - 17:00

Dinner
Mon - Fri 18:00 - 22:00
Weekend 17:00 - 22:00

Bar

Bar/Lounge