Leonardo Hotel Heidelberg-Walldorf
Roter Straße 2
,
69190 Walldorf
Located just
down the road from the SAP headquarters
, the Leonardo Hotel Heidelberg-Walldorf is surrounded by beautiful fields and provides a relaxing setting for both business and leisure travellers. A
free shuttle
is available to the
SAP campus in Walldorf
. The Heidelberg hotel is located near several companies and only a few minutes journey from the Walldorf train station. Owing to a convenient location near the A5 and A6 motorways, it is readily accessible by car.
The hotel is situated near many local businesses and attractions, including:
the headquarters of international high-tech companies SAP AG, RealTech AG and many smaller start-ups;
the Heidelberger Druckmaschinen and regional Ikea centre;
important Walldorf sites such as the Old Town;
the towns of Heidelberg, Mannheim, Speyer, Schwetzingen and the Hockenheimring Formula 1 race track.
This Heidelberg hotel with 161 spacious rooms offers everything you need to work and relax, like
free Wi-Fi
throughout the hotel,
complimentary parking
, a restaurant, a lounge bar,
two swimming pools
with a poolside bar and a sauna. The business and conference hotel offers nine bright and air-conditioned function rooms and event facilities with a capacity of up to 296 persons.
2 charging stations for electric cars (4 cars can be charged at once; stations are open 24/7, high-performance stations with 300 kW power meaning that charging takes 20 to 40 Min. depending on the type of car). Service offered with an additional charge.
The pool area, spa and fitness facilities of the hotel are currently not available due to the coronavirus.
Please note that if you travel from or to a Covid-19 hotspot area in Germany or Europe, there might be some special regulations applied.
Get informed
upon arrival for more info.
Together we fight the virus: This hotel is currently taking additional measures to help protect the safety of guests and staff. Certain services and amenities may be reduced or unavailable as a result. For further information, please contact the hotel upon arrival.
Read more here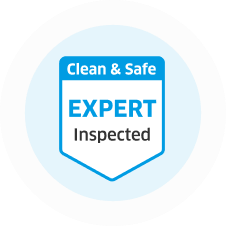 Certified Clean & Safe
Dining & Facilities
Hotel Information
161 rooms
Check-in: 3:00 pm
Check-out: 12:00 noon (late check out possible)
24h reception
Air-conditioning
Non-smoking hotel
Rooms with Connecting Doors available
Disabled accessible hotel
Disabled accessible room (1 room)
Pets allowed (€15 per day)

Virtual entertainment
Internet
Dining
Breakfast restaurant
Breakfast buffet (€18 per person)*
Mon - Fri: 6:30 am - 10:00 am
Sat - Sun: 6:30 am - 11:00 am
Restaurant «Walldorf»
Mon - Sun: 12:00 noon - 2:00 pm
Mon - Sun: 6:30 pm - 10:00 pm
Bar «LEO»
Mon - Sat: 4:30 pm - 12:00 midnight
Sun: 4:30 pm - 11:00 pm
Activities
Mini Gym
Sauna
Outdoor swimming pool
Indoor swimming pool
Service
Private outdoor parking (free, reservation is not possible)
2 E-car charging stations (surcharge)
Room service
Mon - Sun: 6:30 am - 10:00 am
12:00 noon - 2:00 pm
6:30 pm - 10:00 pm
Fax/photocopying service
Miscellaneous
Business centre
Free baby cots (all rooms)
Vending machines (drinks & snacks)
Outdoors
* If bought separately from your booking. Prices might change during trade fairs and event periods.
Map & Contacts
Roter Straße 2, 69190 Walldorf
GPS.49°17'50.7"N 8°37'46.6"E
Directions
To
Leonardo Hotel Heidelberg-Walldorf
Distances & Directions
Transportation
Bus station "Walldorf, Hauptstraße"
Motorway A5
S station "Walldorf-Wiesloch"
Motorway A6
Heidelberg Main Station

Highlights
Walldorf City Center
Aqwa Swimming and Sauna Park Walldorf
Zoo Walldorf
Hockenheimring
Heidelberg Castle
Zoo Heidelberg
Technical Museum Sinsheim
Planetarium Mannheim
Miramar Water park Weinheim
Kletterwald Viernheim (Ropes course)

950 m
1 km
3 km
3 km
14.5 km


1 km
2.8 km
3 km
11.6 km
16.6 km
18.8 km
23.6 km
26.5 km
32 km
35 km
Companies / Exhibition grounds
Heidelberger Druckmaschinen
IKEA
MLP
PZN
RealTech
SAP

3 km
1.2 km
4.4 km
6 km
1.7 km
850 m
Read more
By Car
Coming from Frankfurt or Basel:
Take the A5 motorway to leave the city. At the interchange 39-Walldorf/Wiesloch exit toward Walldorf/Wiesloch/Reilingen/Hockenheim. Turn left to the B291 in the direction of St. Leon Rot. Keep on driving for approximately 850 m and then turn right for the L598 in the direction of St. Leon Rot. After about 300 m the Leonardo Hotel Heidelberg-Walldorf will appear on the right-hand side.
Coming from Stuttgart or Munich:
Take the A8 northwards to leave the city. At the interchange 41-Dreieck, keep right and follow signs for the A5 toward Frankfurt/Mannheim/Landau (Pfalz)/Karlsruhe. Continue on the A5 for further 40 km and exit on interchange 39-Walldorf/Wiesloch to merge left onto the B291 in the direction of St. Leon Rot. Keep on driving for approximately 850 m and then turn right for the L598 in the direction of St. Leon Rot. After about 300 m the Leonardo Hotel Heidelberg-Walldorf will appear on the right-hand side.
Public Transport
The Leonardo Heidelberg-Walldorf offers a complimentary shuttle service to the SAP campus which can be used at certain times and with registration in advance.
To the SAP Campus:
The Leonardo Hotel Heidelberg-Walldorf offers complimentary shuttle service to the SAP campus.
By Taxi
Taxis from/to the Heidelberg central train station cost 35 € and from/to the international airport Frankfurt am Main (FRA) 200 €.
Close
Meetings & Events
Technology & Equipment
Cable Modem
DVD Player
Digital Projector
Flip Chart and Markers
LCD Projector
Laser Disc
Lectern

Microphone
Modem Lines
Overhead Projector
Stage Lights
VCR
Whiteboard
The Leonardo Heidelberg-Walldorf boasts 9 air-conditioned meeting rooms, fitted with modern conference technology. The hotel's location close to the SAP and many other information technology companies provides an ideal location for trainings, meetings, events and receptions. Our event team is happy to assist you with any request. Banquet service will indulge you with delicacies from the kitchen. We can also stage outdoor events on the lawn and on the poolside, upgrading any festivity.
Take advantage of the LeonardoPLUS package and enjoy attractive benefits as a conference manager!
Free overnight stay for one companion of the conference manager in a shared room, including breakfast
Unlimited Internet access free of charge during the stay
Daily newspaper and welcome coffee
10% discount on Food & Beverages (excluding services booked at the event)
Complimentary parking during the stay (valid for on-site parking)
The LeonardoPLUS package is available free of charge for conferences, meetings and events with minimum 10 participants or a minimum stay of 2 nights.
Guest Reviews
See what guests like about the hotel
Location
89
/100
Location is great.
Service
87
/100
Great service.
WiFi
85
/100
Very good internet connection.
Breakfast
82
/100
Breakfast is good.
Room
80
/100
Rooms are great.
Cleanliness
75
/100
Good cleanliness.