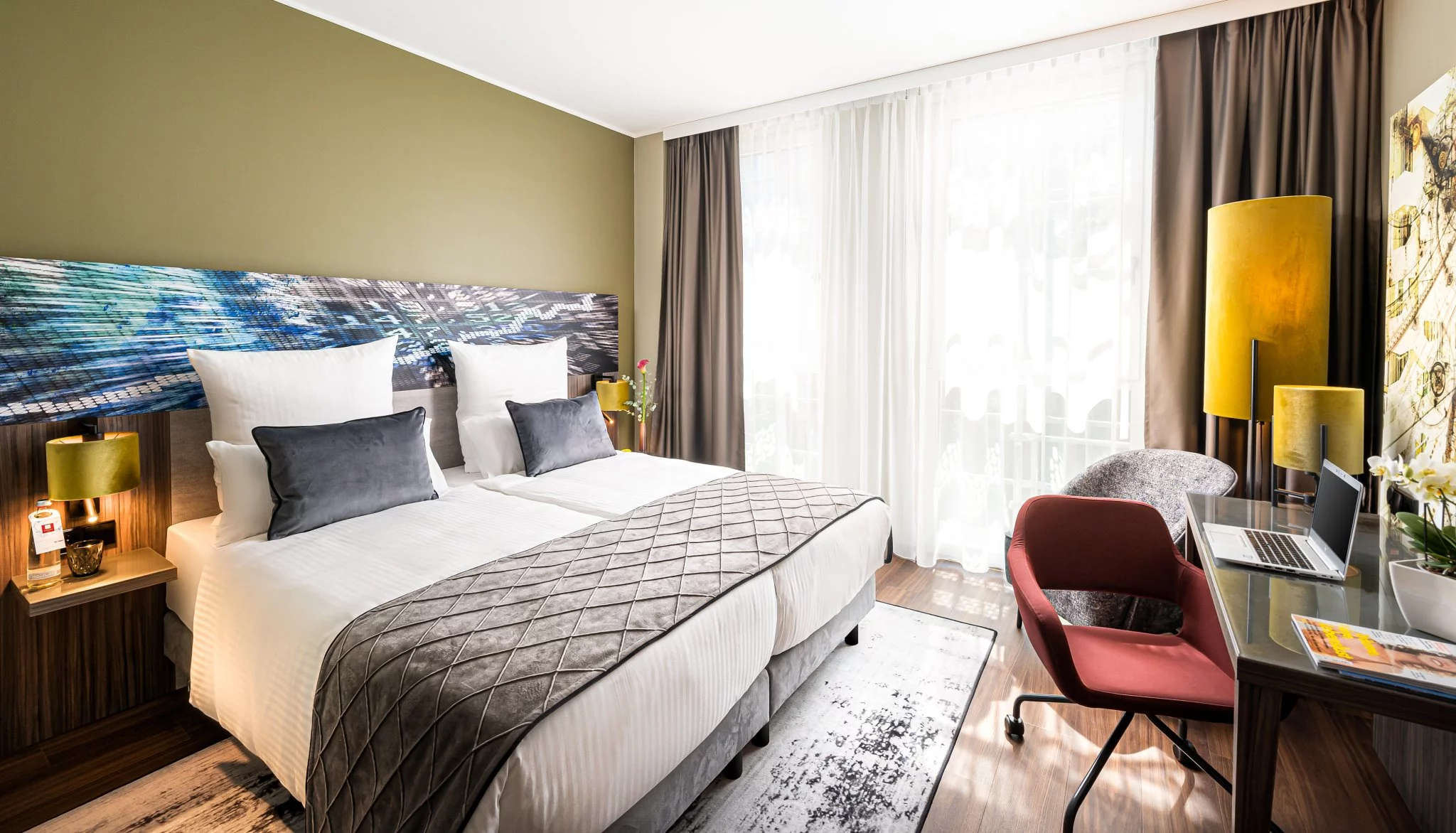 Leonardo Hotel Eschborn Frankfurt
Guest Reviews
the hotel was in a very good location, the staff was very good and the hotel itself was exclent
Great location, on the park. Good value for the price. At first we got a room on the first floor, there was a lot of noise at night from the main road and the people walking on the sidewalk and we couldn't sleep. The next day we asked to change rooms and they changed us to a room on a high floor without noise.
Great hotel, location and staff"
Super location, peaceful and relaxing atmosphere, lovely staff, very clean and smart decoration. Would definitely recommend
Прекрасный отель расположен близко ко всем главным достопримечательностям Кракова. Очень доброжелательный персонал
Great value for money. Very clean and comfortable room. A bit disappointed by the breakfast but overall it was a great stay and would recommend it to anyone
An enjoyable experience in Krakow"
Everything was very good, except: 1. There was a little noise from the trams under the window, even though I asked for a quiet room 2 The coffee at breakfast was horrible
Good to Know
Private underground parking:
€18 per day, reservation is not possible
Electric vehicle charging station
(4 charging stations of the type-2)
Services & Activities
Breakfast buffet:

€15 per person*

Mon - Fri: 6:30 am - 10:00 am

Sat - Sun: 6:30 am - 11:00 am

Restaurant

Bar

Grab'n'Go Bar
Laundry service

Fax/photocopying service

Luggage service

Baby cots

Luggage storage
Digital newspaper

Business centre

Meeting rooms