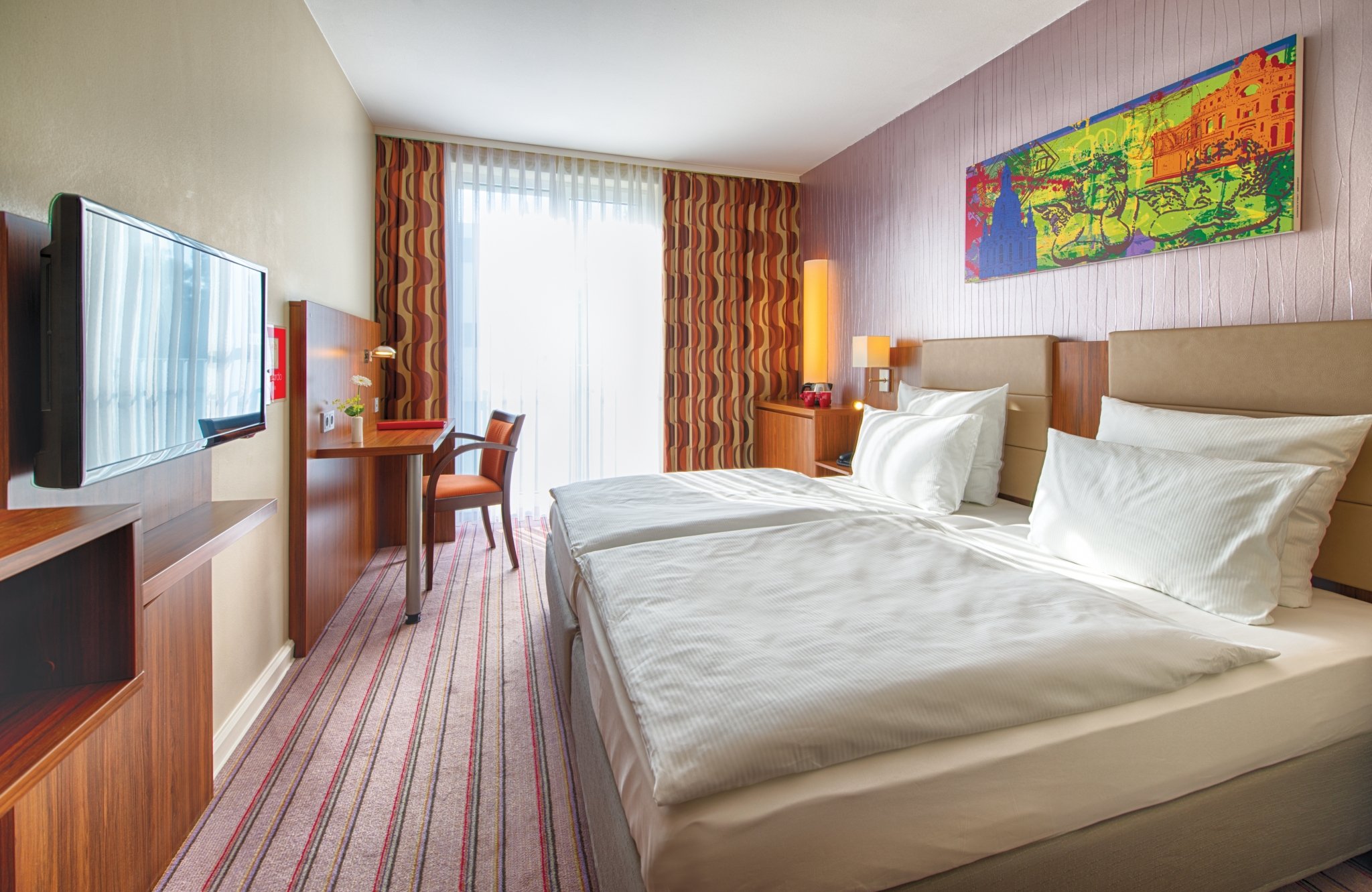 Leonardo Hotel Dresden Altstadt
Guest Reviews
Das Hotel ist schön und das Personal sehr freundlich. Das einzige was stört, ist die Lage. Zwar zentral, aber durch den vielen Verkehr sehr laut, auch nachts. Man muss also das Fenster schließen, wenn man seine Ruhe braucht zum Schlafen.
Sehr gute Erfahrungen mit diesem Hotel."
Wir waren schon mehrfach im Hotel und waren immer sehr zufrieden.
Sehr schönes modernes Hotel"
Alles in Allem hat es mir gut gefallen in Ihrem Hotel. Wir waren mit 3 weiteren Paaren mit dem Fahrrad auf dem Elberadweg unterwegs. Schade war es, dass es keine Unterstellmöglichkeit für die Fahrräder gibt. Alle 8 Fahrräder standen draußen vor dem Eingang, Radwanderer legen einen großen Wert auf die sichere Unterbringung ihrer Fahrräder. Alles andere war prima.
Ein rundum gelungener Hotelaufenthalt."
Preis-Leistung TOP. Dazu eine gute Lage.
Perfekte Lage für Städtetrip"
Sauberes und in Zentrumsnähe gelegenes Hotel, von hier ist Dresden Altstadt zu Fuß in einigen Minuten gut zu erreichen. Wir hatten das Zimmer in Richtung Gleise, die Züge haben uns jedoch nicht gestört, da man sie bei geschlossenem Fenster kaum wahrgenommen hat. Zudem fahren die Züge dort mit langsamer Geschwindigkeit, so dass diese auch bei geöffnetem Fenster nicht wirklich störend waren. Zimmer an sich gut, mit Klimaanlage, einzig was fehlte war ein Kühlschrank und ein größerer oder weiterer Kleiderschrank. Für 2 Personen ist ein schmaler Kleiderschrank zu wenig, ich habe quasi aus dem Koffer gelebt. Das Bad war sauber und ordentlich - die Sitzhöhe der Toilette für mich mit durchschnittlichen 170 cm Körpergröße eher unbequem. Für kleinere Personen stell ich mir es äußerst unangenehm vor, wenn die Beine während des Toilettengangs in der Luft baumeln…. Das Frühstück war reichlich, die Qualität gut bis befriedigend. Leider waren Rührei und Co. trotz Chafing Dish zu kalt, wie auch Warmgetränke aus dem Kaffeeautomaten. Insgesamt gutes Hotel, welches ich auch weiterempfehle. Die Angestellten alle sehr freundlich und geben wertvolle Tipps bezüglich Restaurants und oder Parkmöglichkeiten des KFZ. Wir hatten einen schönen Aufenthalt.
The localization is very good, in general the hotel is very nice."
Very good experience, great localization and clean The room is little small and one of the receptionist check in can speak English.
Good to Know
Public underground parking:
Services & Activities
Breakfast buffet:

€16 per person*

Mon - Fri: 6:30 am - 11:00 am

Sat - Sun: 7:00 am - 11:00 am

Restaurant

Mon - Sat: 5:00 pm - 9:30 pm

Bar

Mon - Sun: 4:00 pm - 12:00 midnight
Wake-up call

Free baby cots:

Child care on request

Banquet service

Fax/photocopying service
Digital newspaper

Business centre

Meeting rooms