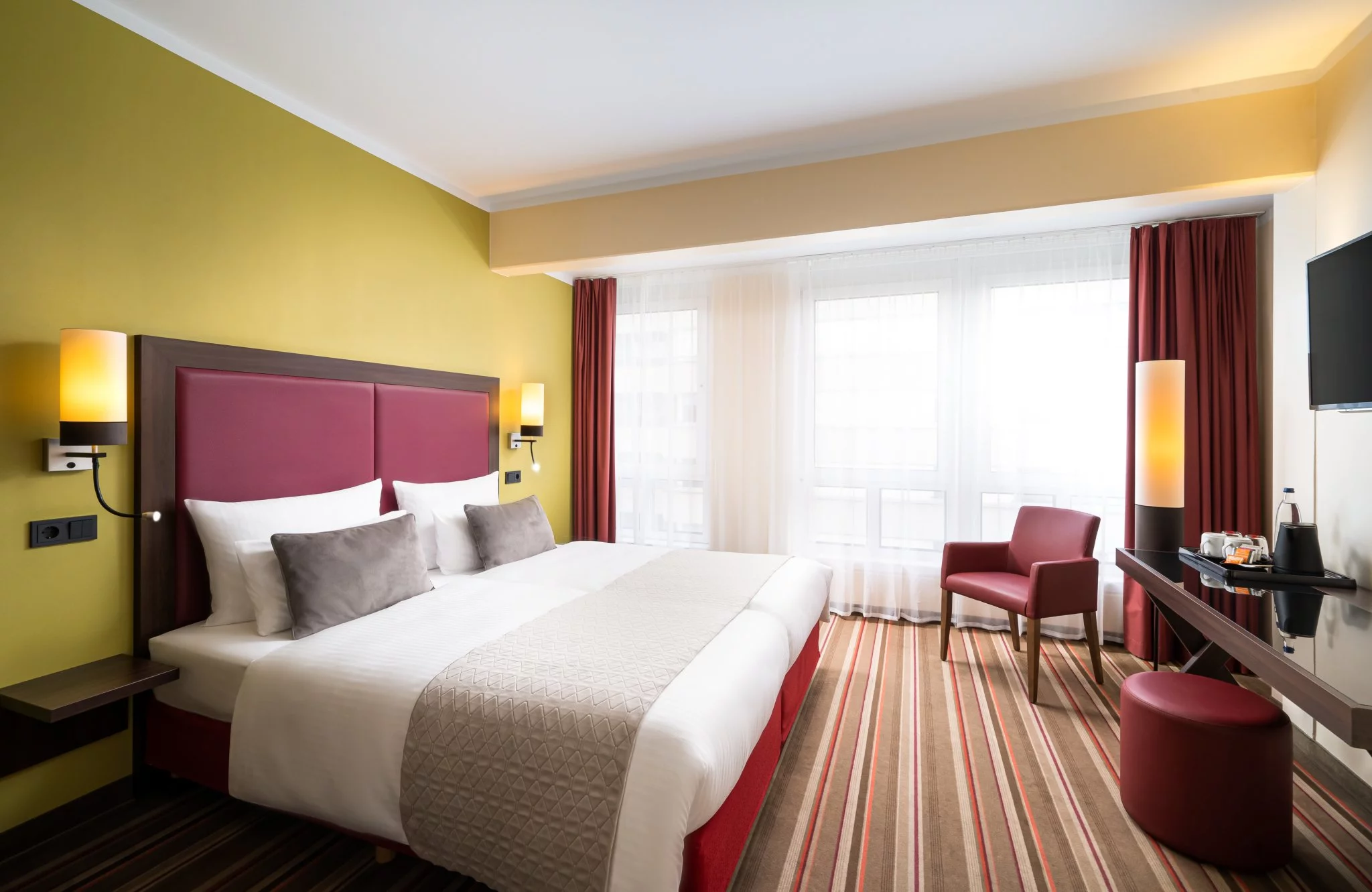 Guest Reviews
Great hotel, great location"
Love this hotel. Just what we needed
I've stayed at Leonardo before (including Berlin Mitte) and have always enjoyed so this is why I booked again this time and will do so again in future. Your staff are always ready to help & I appreciate that, immensely. Points that I'd like to mention are that the Concierge was very helpful arranging a train trip for me to Leipzig from Berlin and I would have found it difficult or time consuming to have to do it myself. However the Leonardo charge for this service is excessive, in my view......the initial charge was stated as 10 Euros but because I required a return ticket (staying at Leonardo again on my return) I was charged 23 Euros in total for this Leonardo booking service, for which no receipt was provided. When the actual return fare was 97 Euros another 23 Euros I'd say was far far too much. My stay on the first 3 nights was in room 535 (19/10 to 22/10) and after Leipzig it was 608 (25 to 27/10). I found entry into 535 troublesome as the key card frequently did not work and I had to either get the card recharged or else gain access to my room with assistance from a member of staff. I had no such issue in room 608. TV reception is incredibly slow in 535 & a bit faster in 608. Other than this Leonardo was great & hopefully I'll be back, or at least back somewhere else in the world. Thanks again to your great staff.
brand new hotel, beautiful design, the best location in berlin and great value for money!
Great stay, amazing location"
Amazing hotel with great location when visiting the city. Very friendly staff, lovely view from our room WM very extensive breakfast. Would definitely visit again!
Love it Thanks for you service clearing up my double booking mass.
Good to Know
Public outdoor parking:
€18 per day reservation is not possible, no direct access to the hotel.

Services & Activities
Breakfast buffet:

€16 per person*

Mon - Sun: 6:30 am - 10:30 am

Bar

''Wilma's''

Tue - Sat: 6:30 pm - 1:00 am
Free baby cots

Fax/photocopying service

Safety deposit box at reception

Wake-up call

Luggage storage

Laundry service
Digital newspaper

Meeting rooms

Adapters/Chargers

Business centre