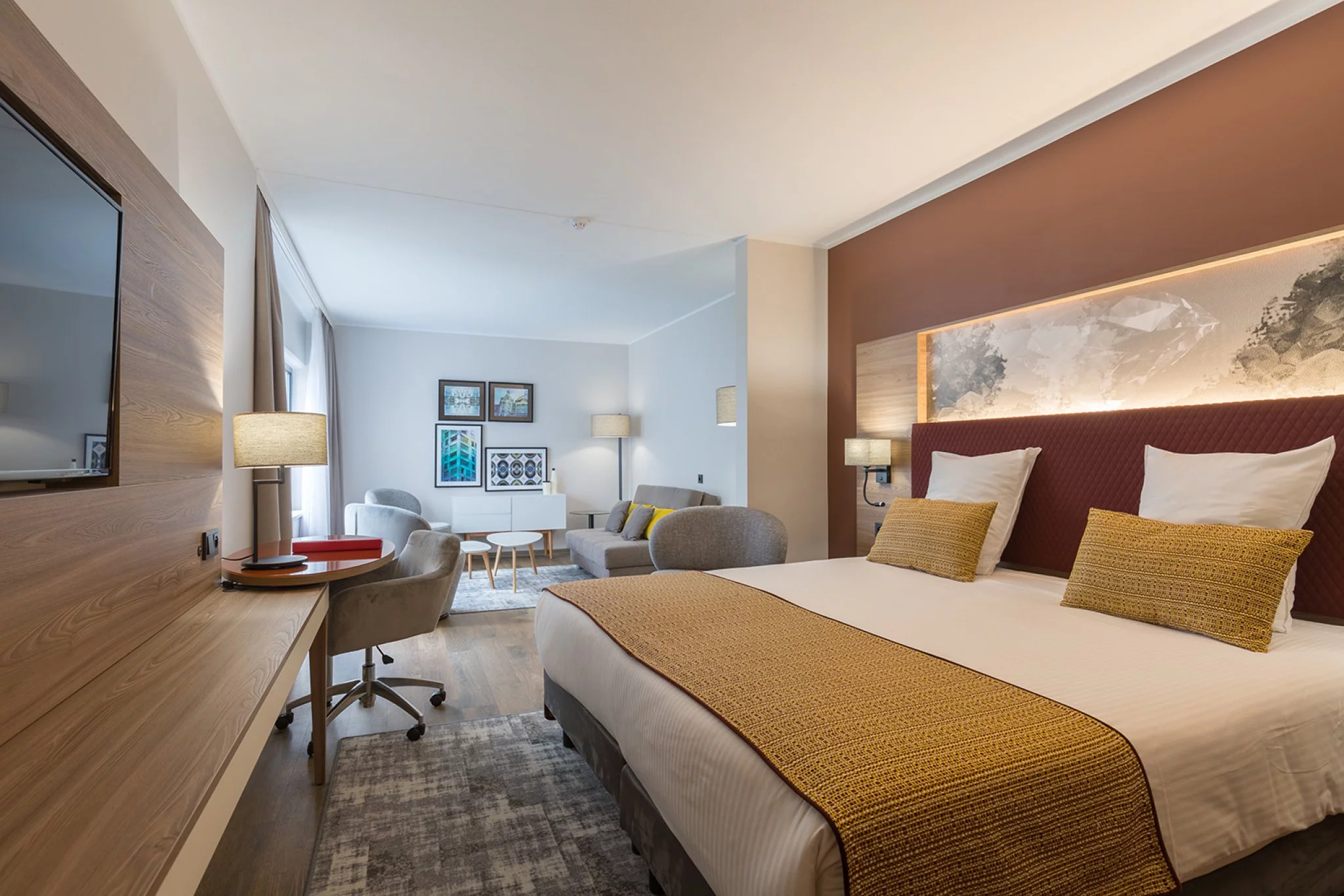 Guest Reviews
Direct aan het station en geen gesleur met bagage. Fijn en proper hotel met vriendelijk personeel.. Iets meer keuze dan alleen eieren gebakken bij ontbijt ware wenselijk. Verder geen kritiek.
Prima hotel in het centrum"
Ontvangst zeer vriendelijk, bagage kon in locker omdat wij te vroeg waren, kamer uitstekend, zeer schoon, goed bed. Ontbijt ruimte erg klein maar alles was er. Zaterdagochtend was de ontbijtruimte onderstaffed. Receptie personeel bijzonder vriendelijk. Kortom reden voor een vervolg verblijf.
Zeer goede locatie, mooi hotel met parkeergarage. Ruime nette kamer"
Vriendelijk ontvangst. Ruime kamer, gratis flesje water. Luxe badkamer. Hotel gunstig gelegen: tegenover centraal station, zoo. aan de Keyserlei met leuke eettentjes.
Nog vriendelijker deskpersoneel kan niet !!!"
Prachtig hotel ! Geweldige ligging ! Uitmuntend personeel !
Good location, best workers, clean but the only issue was the bed. We love sleeping together and under one blanket so this was kinder not good for us
Heel mooi hotel, vriendelijk personeel"
Mooie en proper kamer, vriendelijk personeel. Tijdens ontbijt was er precies wel te weinig personeel, zo was er geen bestek voorhanden op moment dat wij toekwamen, en slechts één glas voor het fruitsap, duurde wel even voordat dat in orde kwam
Good to Know
Private underground parking:
€17 per day. Reservation subject to availability. Address: Statiestraat 46, 2018 Antwerp (GPS 51°13'04.7"N 4°25'12.1"E) Dimensions parking garage: maximum height 1.85m
Services & Activities
Breakfast buffet:

€14 per person*

Mon - Fri 7:00 am - 10:00 am

Sat - Sun 7:30 am - 10:30 am

Bar

Grab'n'Go Bar

Lounge
Airport shuttle

Laundry service

Free baby cots: