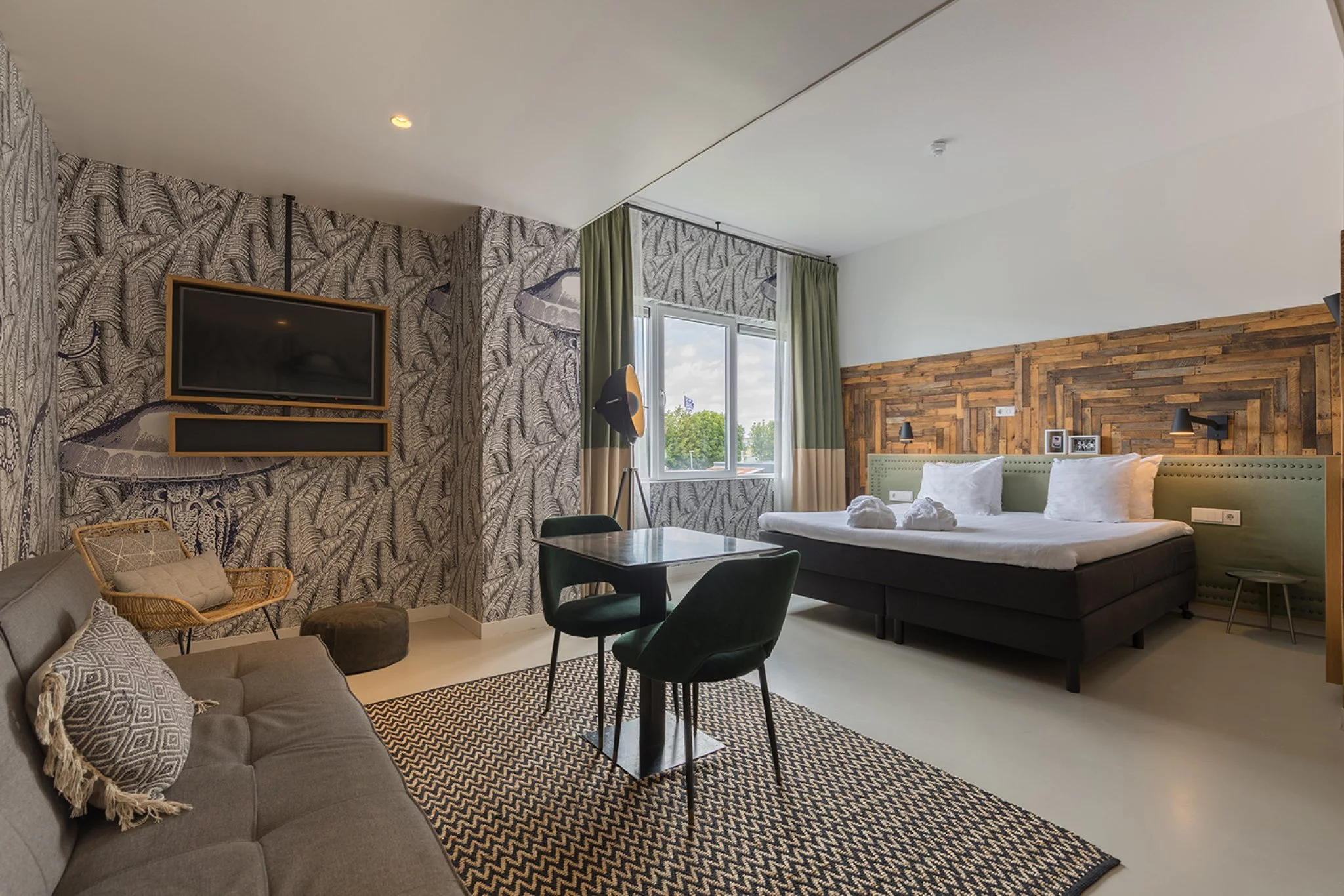 Leonardo Hotel Vinkeveen Amsterdam
Guest Reviews
very good hotel and breakfast
everything was operational, fitting very well to our needs, no issues at all
Nice hotel at a perfect location"
Very close to the highway but still very silent and sereen. Good starting place for a few walks, bike or boot trips. It looks as Dubai from the air. Pleasant hotel to visit the neighborhood of Amsterdam.
Welcoming and a happy overall experience and extremely helpful and attentive staff."
A hotel the way you would like all others to be .
Nice Hotel with a little Minus"
Hotel is very nice and lovely. But: Cleaning outside is not the Best. Restaurant is very expensive. Parking is full on evening resulting of the "hotspot" restaurant. No possiblity to go for a walk around the lake. 20 min. by car to Utrecht and 45 min. by bus and train. Room was very lovely but windows are closed and the air conditioning has all functions to customize blocked. Very Lood and not target-oriented.
Was really super Nothing to complain about ☺️
Good to Know
Private outdoor parking:
170 parking spots
€10 per night
Express Check-in/Check-out
Card only
Cash payments are not accepted
Electric vehicle charging station
Services & Activities
Breakfast buffet:

€19,50 per person
Mon - Fri 7:00 am - 11:00 am
Sat - Sun 7:00 am – 11:00 am

Restaurant

Bar/Lounge
Sun terrace

Terrace

Private Beach