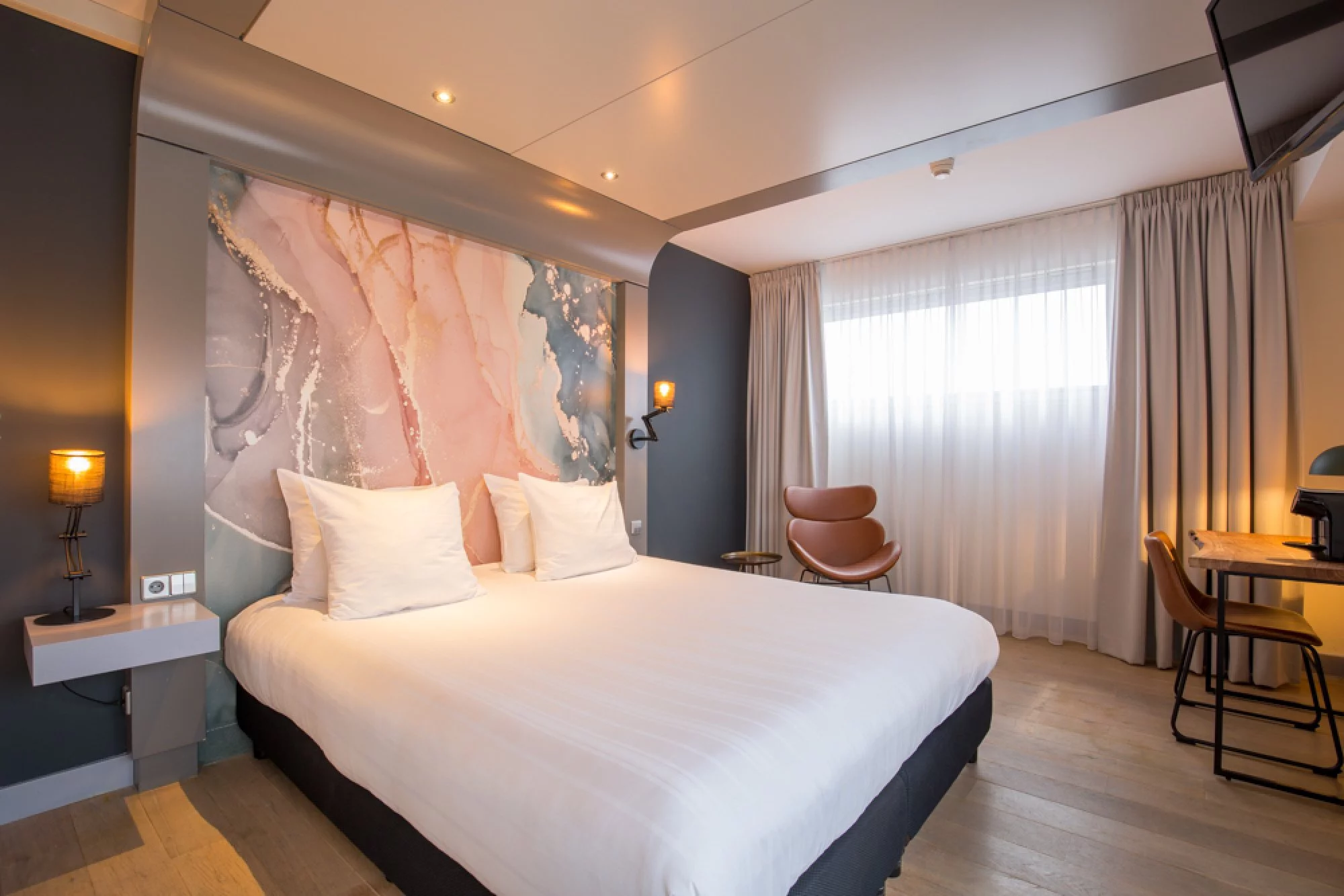 Leonardo Hotel Almere City Center
Guest Reviews
Nice Hotel with friendly staff. Why the windows were designed like loopholes remains the architect's secret"
The booking experience was annoying: after I entered the credit card details, the site said the time had expired. The next attempt was no longer 128 €,(including breakfast) but 154 € displayed(without breakfast), but the system also broke off this booking effort. When I tried to book by phone I was quoted €184. I then booked through another site (booking.com) I feel really badly treated when booking and lured with a dubious lure offer.
We were in 434. The hallway had balls of dust and dirt everywhere. Considerable dust accumulations in the corners. A layer of dust on all the carpet in the hallway. Perhaps, your housecleaning staff require eye glasses. Or, they require supervision and spot checks by someone in a position of authority like the manager. Cleanliness is the number one concern of many (possibly "most") people who use hotel rooms. The buffet breakfast was sufficient but not impressive. I suggest that you have breakfast at the airport Hyatt to experience an impressive breakfast buffet. People at the Leonardo were pleasant and accommodating..
Since we were a family, it was a bit unfortunately with noise fra the street at night. But overall a very good place and Almere a very nice city :-)
It's not bad, hôtel near all shop. Little bit noisy
Honest hotel. Clean, efficient, appropriately priced. Did what it said on the tin for the price snd star bracket. No more no less.
Good to Know
Electric vehicle charging station
In the Schippersgarage
9KW
Public underground parking:
Parking in the hotel's underground car park (Schippergarage)
€10.30 per day
Services & Activities
Breakfast buffet:

€19 per person
Mon - Fri 7:00 am - 10:00 am
Sat - Sun 7:30 am - 10:30 am

Restaurant

Bar
Gym

Free entrance at Fit For Free

Bike rental
Room service:

Ticket service

Info desk for excursions

Toiletries are available at the reception

Laundry service