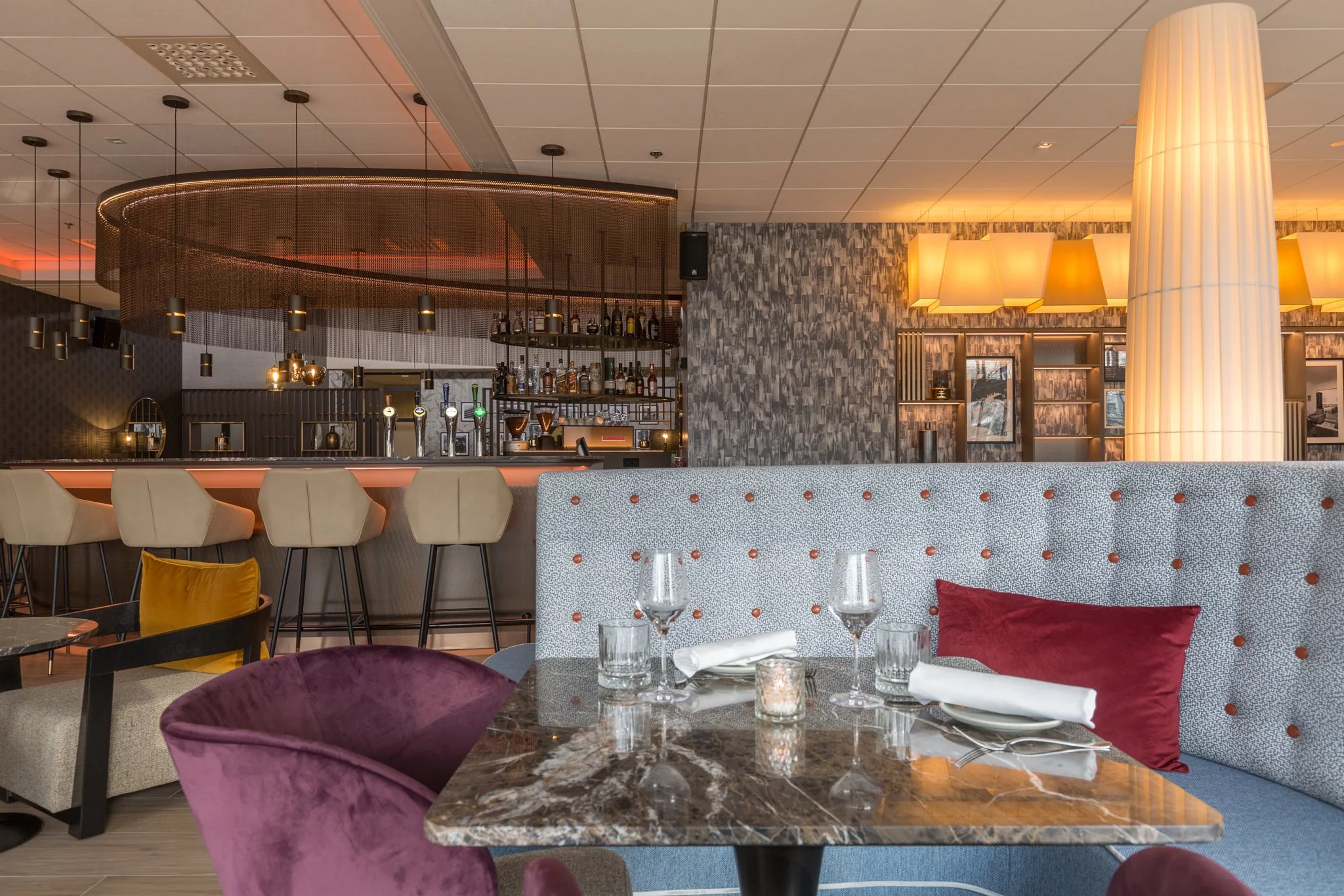 LEO'S International Flavors - The Hague
LEO'S International Flavors
---
LEO'S International Flavors is a concept in which we create dishes inspired by cuisines from all around the world. It's all about authentic flavors, but with a personal touch from our chefs.
Share authentic flavours from around the world
Smaller portions that you can share and discover multiple flavors. Enjoy a variety of international drinks throughout the day. A Dutch gin, a wine from Lebanon or a Japanese cocktail. What would you prefer?
With a luxurious modern design, the in-house restaurant, bar and lounge LEO'S creates a welcoming atmosphere in a historic lobby. It's the ideal place to meet!
Food Festivals
During our Food Festivals an international Chef selected by an Embassy, creates a special menu full of authentic flavors, together with Chef Sido de Brabander. Each Food Festival highlights a specific cuisine. The very best dishes are here to stay on our menu.
The program
April - Thailand
May - More info coming soon
June - Bangladesh
September - More info coming soon
October - Mexico
On 22-23 April (The Hague) and 29-30 April (Amsterdam) you will experience authentic Thai flavors. The Thai Chefs Trio, Wan, Ni & Yo will present a special menu perfectly blended dine-in that you cannot resist.
Come and enjoy a 3-course dinner with authentic flavors for €39.50 per person.
Follow our Facebook page for all updates on LEO'S Food Festivals!

Opening hours
Breakfast
Mon – Fri 07:00 - 10:00
Weekend 07:00 - 11:00
Restaurant
Daily 12:00 - 22:00
Bar
Daily 09:00 - 00:00
Contact
Van Stolkweg 1
2585 JL Den Haag
070 351 17 28
​​​​Info.denhaag@leosinternationalflavors.nl

Located in: Leonardo Royal Hotel Den Haag Promenade